Cuboree Information
This page contains basic information about Cuboree, to make sure that you and your Cubs have a great time!
The Victorian Cuboree is a week-long camp for Cub Scouts, held every three years.
Each Cuboree to date has been held at Gilwell Park, in Gembrook.
Approximately 3,700 Cub Scouts from across Victoria (as well as Tasmania and Queensland) will attend Cuboree 9, 2017. On top of this, there will be over 1,000 leaders and support staff on site, to look after the Cubs.
The Basics:
Cuboree is open to all current, Registered Cub Scouts born on or after the 2nd of October 2006, who have completed the requirements for the Camp Out Badge (Camp Out Badge criteria)

Cuboree is held at Gilwell Park on the outskirts of Gembrook in the Dandenong Ranges.

There will be 3 Youth Sub Camps

Catering will be within the Pack Lines and Cub Scouts are not to be involved with the cooking.

There will be 8 awesome activities spread across 5 fun-filled days.
Cubs will camp in a Pack of 42 Cubs, 7 Leaders, 3  Adult Supporters (and carers as required)
FEES
Who

how much

Cub Scout
$400.00
Venturer / Rover Who's not a Leader
$140.00
Leader / Rover who's also a Leader / Adult Helper / Rostered Parent
$200.00
Leader / Adult - Day Rate

$80.00 For the first day
$40.00 For each subsequent day
Camping
The Camp is divided into Sub-Camps.  Sub Camps 1-3 are for Cubs and their Leaders, and Sub Camp 4 is for Support Staff.
Sub Camps 1 and 2 will each have around thirty Cub Packs, and Sub Camp 3 will have 37.
Each Cub Pack is comprised of 42 Cubs, 7 Leaders and 3 Cooks (ideally). The District Leaders – Cub Scouts' and the State Cub Scout Council allocated the Packs in July 2017. Cubs from the same Cub Pack at home, are kept in the Same Packs for Cuboree.  A Cuboree Pack might be made up from Cubs and Leaders from one Cub Pack, or Cubs and Leaders from across a District, Region or State (Or possibly interstate)
The Cubs will be sleeping in tents for the duration of Cuboree, and each Cub will need to be able to carry everything they bring with them. Cubs have a tendency to spread their belongings across the campsite, so make sure that everything is named! –
A comprehensive Kit List is available.  Click Here to download it.
Activities
Monday
Most of Monday is taken up by travelling to a Cuboree, setting up and checking out the camp. With this in mind, the activities are designed so Packs can drop in as they please. On Monday night, the Cubs will be dazzled by a fun filled Opening Ceremony.
Tuesday, Wednesday and Thursday
These are the three action packed, 'Main Activity' days . After breakfast, the Cubs go to a morning 'Rev Up' to get them ready for their Day. The first activity starts at 9:45, and concludes at 11:45, in time for lunch back at Camp. The next activity starts at 1:45 and finishes at 3:45, leaving plenty of time for Showers before Dinner, and the evening entertainment starts at 7:30, and runs for around one hour.
For Cuboree 2017, There will be ONE 'wet and muddy' activity.
Friday
Friday is a similar day to Monday, as most of the day is spent Packing up and heading home.  
Catering
Cubs are fed in their pack lines, by Cooks (most of whom are parents). The Food is delivered each afternoon, to the Sub Camp HQ, where the cooks collect it and prepare the meals. Cubs are not to be involved with the cooking at all. The kitchens and dining areas are setup just like they would be on a normal camp under canvass.
Infrastructure
With over 4,500 people on site, The Cuboree is bigger than many country towns.  At Cuboree 2017, we will have our own Police Station and Medical Centre.
If some Cubs need a bit of extra TLC, we have a dedicated Welfare team to look after them.
We have First Aiders,  Nurses and Doctors to look after any sickies, as well as the inevitable bumps and scrapes.
We have a dedicated Works and Services team who keep Cuboree running smoothly behind the scenes.
We have dedicated Activities teams to keep the Cubs entertained.
You name it, we have it!
Transport
Cubs travel to Cuboree from across Victoria in coaches. Each coach will pick Cubs up as close to their home pack as possible on the Monday, and they are returned to the same place on the Friday. Travelling to Cuboree is part of the experience, and we only allow independent travellers under special circumstances.
Parent Helpers
Applications have closed. We are unable to take any more parent helpers.

Parent helpers are more than welcome, provided they have approval from their Group Leader. Parent helpers must be registered with State HQ and hold a Working With Children Check.  Once they have their registration number, and the WWCC has been loaded onto the Extranet, they can apply online. Parents are not permitted to 'drop in' and visit during the day, as this only encourages home sickness. Every person attending the Cuboree, must be registered and have applied to come. Also, those over 18 must have a Working With Children Check.
Refund/Withdrawal Policy:
If after making application, you are unable to attend the Cuboree, you must advise the Chief Directors in writing as soon as possible (email: cuboree@vicscouts.asn.au)
If you withdraw:
Before June 30th, 2017 - You will receive a full refund on any money paid.
Between June 30th, 2017 and July 31st, 2017 - You will receive a full refund on any money paid,

less $100.00

Between August 1st, 2017 and August 31st, 2017 - You will receive a full refund on any money paid,

less $300.00

After August 31st, 2017 -

No refund at all except in the case of exceptional circumstances.
All requests must be submitted in writing and each case shall be considered by the Chief Directors of Cuboree 2017.
Posters and Promo Stuff
We have uploaded all of the Cuboree promo items releases so far to Dropbox!
Cuboree Forms
Allergic Reactions Action Plan
Cuboree FAQ's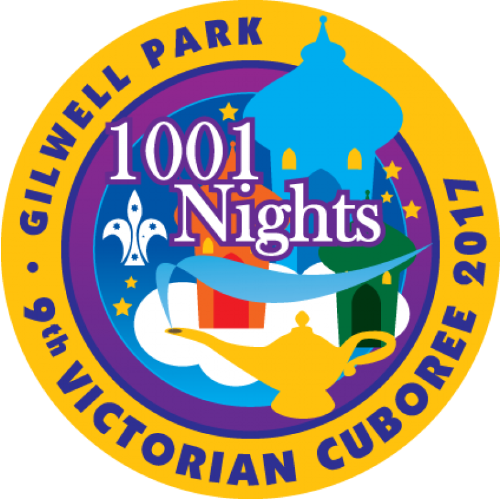 Cuboree Enquiries
Got a question about Cuboree? Shoot the Cuboree team a message here!
Thanks for contacting the Cuboree team. They will get back to you shortly.
Unable to submit request. Please try again.