Uniform Badges
The Camp Out badge is a specialist Victorian badge developed to prepare the Cub Scout for camping. We encourage Cub Scout Leaders to motivate their Cub Scouts attending Cuboree to achieve the badge.
The Neighbourhood Watch badge was put together with the assistance of Victoria Police and involved the Cub Scouts being aware of emergency phone numbers and learning about security issues for themselves or their homes.
The Scout Link Badge is earned by the Cub Scout as they prepare to 'go up' to the next section of Scouting, Scouts. It is earned by visiting the Scout Troop and learning the Scout Promise and Law. Your Pack and Troop Leaders will arrange these linking activities.
The Link badge is generally the last badge earned as a Cub Scout and can be worn throughout the rest of their Scouting adventure. It is the second of the links in the chain of link badges to be gained as they progress from Section to Section.
The Camper Award Badge depicts the total number of nights spent camping under canvas while on approved Scouting activities. (School camps and family holidays don't count.) it is required that these nights be spent under canvas or under the stars. Any indoor camp or non-Scouting camps do not count towards achieving this Award.
The Walkabout Award Badge is earned for the total kilometres travelled under human power through a youth member's time in Scouting. The minimum distance to be counted toward the tally for Joey Scouts and Cub Scouts is 1km while it is 5kms for all others. Journeys taken in a canoe, kayak, skis or a bicycle are divided by 2 e.g. a 20 km bike hike earns 10 km to the Award. Day and overnight journeys provided they are over the minimum distance for the section, may be included for the Award.
The badges are earned according to the distance a Scouting member swims. "Swimming" includes all distances swum within the following requirements, whether within Scouting, school, swimming club or otherwise. There is no restriction on style, but swimming aids (floatation devices, swim fins, etc) are not permitted.
There are three Badges in the series. Each replaces the previous Badges earned and only the highest one for which you are qualified is worn:
Red Dolphin -1600 metres
Silver Dolphin -16 kilometres total over six months
Gold Dolphin - 80 kilometres total over twelve months
Cub Scout Leadership Course Badge
This National Course provides training for current and potential Sixers and Seconds and is run in your Branch according to your Branch structure and guidelines. In order for you to attend the Cub Scout Leadership Course you must be nominated by your Cub Scout Leader.

Bring a Friend to your Cub night and you can earn the Bring a Friend Badge.
You might even want to organise a Bring a Friend night and have several new members all attend on the same night. Then you can make a fun night out of it and grow your Group as well.
From the time you are invested as a Cub Scout, as the first year clocks over, you are presented with a "1" year Service Award. If you're in Cubs for two or even three years, you will replace your "1" Badge with a "2", then a "3". This badge can stay on your uniform right through Scouts, Venturers and Rovers... and you can get green, maroon and red Service Award respectively for your time in those Sections... and if you came up from Joeys, you may have a tan coloured one from there as well.
A member of Scouts Australia who obtains a Radio Operators Licence, in accordance with Government regulations, may wear the Amateur Radio Operator Badge on the right sleeve of the uniform.
The Australian Communications and Media Authority, subject to examination or equivalent acceptable qualifications, issues licences as set out in the current Amateur Licence Information Paper. Each grade of licence allows specific privileges of use of the electronic spectrum regarding frequencies and power limitations. There are no minimum age requirements. The latest qualifications and conditions can be found at www.acma.gov.au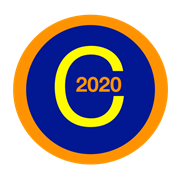 State Cub Commissioner Challenge
Have you heard about "Youth Leading Adult Supported" Scouting?
This is all about YOU – the Cub Scout – planning, organising, managing and reviewing your activities for the Pack. In Scouting we call this Plan>Do>Review.
This is a challenge for all members of the Pack.
Special Event Badges
Event badges that have been approved by the Branch Chief Commissioner in accordance with the Branch rules, can be worn on the front right-hand side of the uniform with the tip of the event badge in horizontal alignment with the top of the Australian Flag badge, which is located above the shirt pocket.
Only one event badge can be worn on the front of the uniform at any one time.
General Enquiry
If you've got a question for Scouts Victoria, shoot us a message here.
Thank you for your enquiry. A Scouts Victoria representative will be in touch with you shortly.
Unable to submit request. Please try again.