The journey so far...
Starting in 2018 with 'The Adventure Begins', our focus has been on refreshing our knowledge around important and core Scouting and programming concepts. These concepts include:
The principles, purpose and mission of Scouting
The SPICES (social, physical, intellectual, character, emotional and spiritual) and their educational objectives
The Scout Method (with emphasis on youth leading, adult supporting, community involvement and the Promise and Law
Section Councils
Plan > Do > Review >
Our youth are now planning and leading activities and events, more so than ever before. These plans usually start at Section Council, known as Mob Council (MC4) for Joeys, Pack Council (PC4) for Cubs and Troop Council (TC6) for Scouts. Click on the titles to learn more about them.
Resource from 'The Adventure Begins' are still available to download here. Further supporting resources can be purchased from the Scout Shop.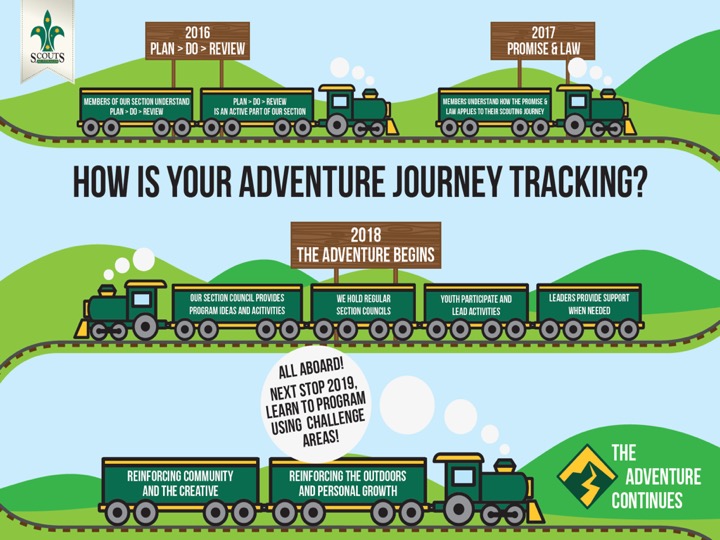 General Enquiry
If you've got a question for Scouts Victoria, shoot us a message here.
Thank you for your enquiry. A Scouts Victoria representative will be in touch with you shortly.
Unable to submit request. Please try again.