Rovers - Beyond the Horizon
Your Journey Across a Mountain
Imagine the whole Achievement Pathways as a journey across a mountain range. Each Section of the program explores new and more challenging opportunities for achievement across the mountain range.
The Achievement Pathways tabs on the left will provide information on your adventurous, fun, challenging and inclusive Scouting journey.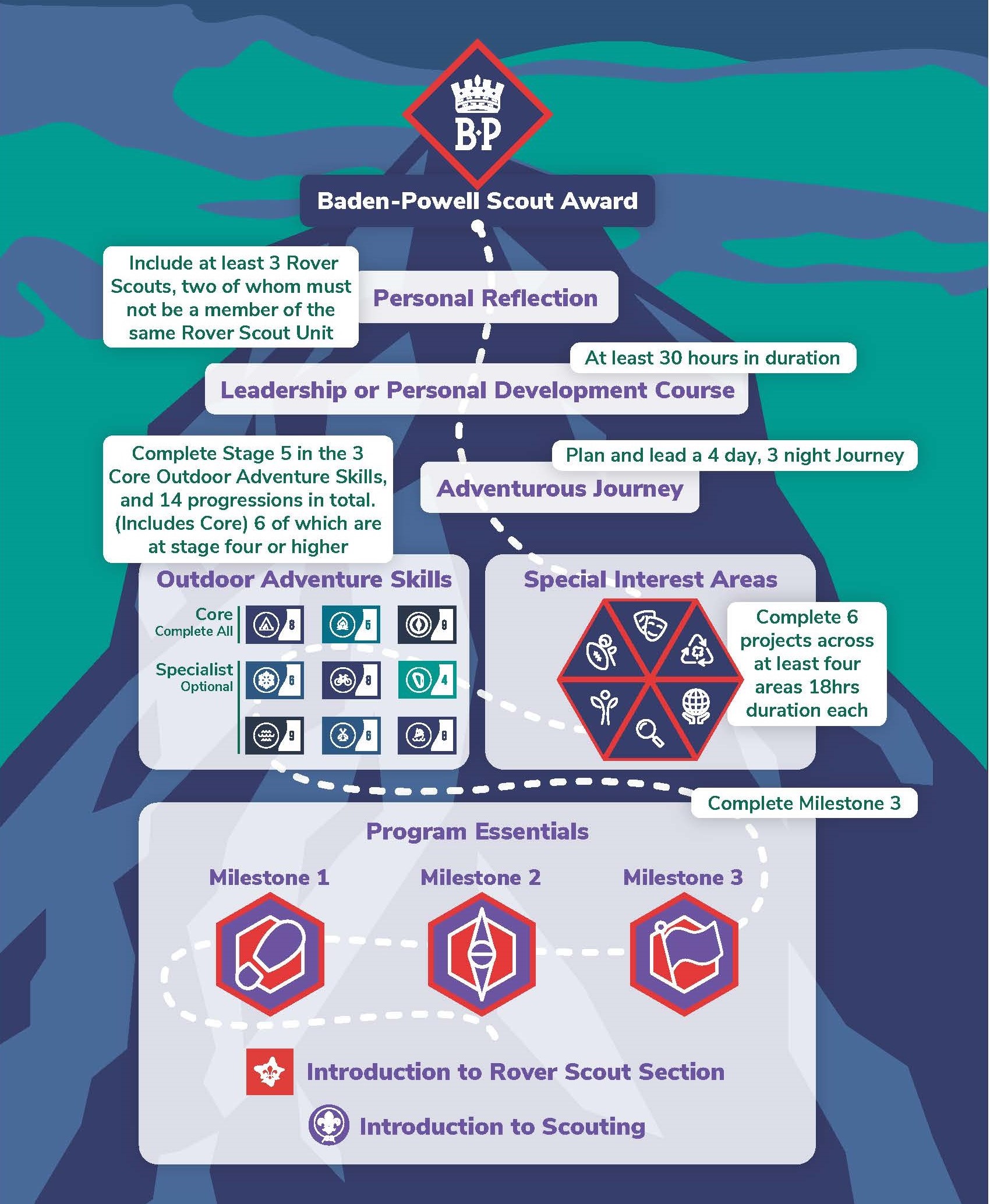 General Enquiry
If you've got a question for Scouts Victoria, shoot us a message here.
Thank you for your enquiry. A Scouts Victoria representative will be in touch with you shortly.
Unable to submit request. Please try again.