100 Years of the Wood Badge
Centenary of Wood Badge
Training Commemorative Pin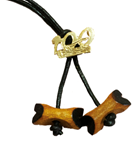 As part of the Centenary of Wood Badge Training Celebrations Scouts Victoria has had a gold axe and log, with '100' superimposed, pin struck.   

This limited edition commemorative pin may be worn on the uniform by a Leader who holds a Wood Badge. The pin is available for $5 plus $2 postage. Each Leader will be required to provide their name and registration number to verify eligibility. One pin only per Leader.

Click here to view order form.
Once complete send to training@scoutsvictoria.com.au      
If you have any queries please contact Michael Wong, Scouts Victoria on (03) 8543 9830 or michael.wong@scoutsvictoria.com.au
_____________________________________________________________________
Centenary of the Wood Badge blanket badge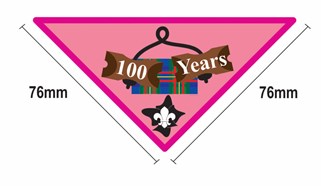 The non-uniform badge, shaped like the Gilwell Scarf, signifies membership of the 1st Gilwell Scout Group.  It has a background coloured to represent humility, with a warm red border representing the warm comradery found in Scouting. Two beads symbolise completion of advanced training superimposed over Maclaren tartan, in memory of William de Bois Maclaren who donated the land known as Gilwell Park.
We only have a limited number of these badges available, to purchase, use this order form.
Wood Badge at Gilwell UK
Got an question about this incredible opportunity? Shoot us a message here!
Thanks for contacting us! We'll get back to you shortly.
Unable to submit request. Please try again.