Victorian Venturers 2021 | Latest News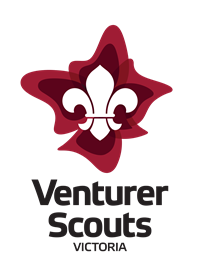 CURRENT NEWS
1/4/2021 - Venturer Growth at Census 2021 - We celebrate that the Venturer section has grown by 11.69% since the 2019 census. We now have over 2000 Venturers in Victoria and still growing – an amazing effort to all who kept our program alive and thriving during 2020.
23/3/2021 - VicVenturers emails - A Microsoft 365 has been created for every Venturer Unit in Victoria. Use outlook.com to login and get the latest information we send to Units. To redirect emails to multiple personal or your Unit accounts check out how to set this up from this link.
11/3/2021 - Venturers Calendar updated
9/3/2021 - Queen's Scout Presentation rescheduled - Saturday May 1st at Gilwell Park. invitations being sent out soon.
28/2/2021 - Unit Buddy System -  from our Keep Patrol
The Unit Buddy System is designed to help Units connect with other Units from both near and far, to share ideas, activities and interests. Units that signup will be grouped with 1 or 2 other Units.
Where possible, Units that share a common interest will be grouped together to assist Venturers in meeting like-minded Units. The more information your Unit provides, the more individualised your Unit groupings will be. Make sure you fill out the Unit Buddy System sign-up form as this will give a more accurate representation of your Unit and keep everyone included.
Sign up here
25/2/2021 - March 13 - Synagogue Visit - East Kew - this will as a special event for Venturers
See flyer in Courses and Visits
24/2/2021 - Rivermeet Environment Camp - May 7-9 at Caringal Scout Camp, Gippsland. A VA Environment / SIA Environment activity. Check out more details under Courses and Visits on the website.
23/2/2021 - State Leader – Venturer Scouts
An awesome opportunity awaits for a Venturer Scout to take on a leading role within the Victorian Venturer Council, in the position of State Leader - Venturer Scouts. This role is for Venturer Scouts aged between 16-17, represent and lead 2,500 Venturer Scouts across Victoria as a critical youth voice on the VVC. There are no mandatory qualifications for this role and is an excellent stepping stone to other Leader roles into the future.

If you have any questions, please contact Duncan McColl, sc.venturers@scoutsvictoria.com.au
This role is open until March 12.
18/2/2021 - Venturers Victoria Livestream - join us on Sunday 28th February at 7:00pm for our next Livestream to Victoria. Narelle Lowdell from Outdoor Adventure Skills (OAS) will join us and you can ask any questions in advance: support@vicventurers.com.au
15/2/2021 - Anything Goes cancelled - due to uncertainty with the COVID conditions and financial supply decisions having to be made this week. All money paid will be refunded.
13/2/2021 - Queen's Scout Presentation - regrettably due to new lockdown regulations this event was cancelled today. Stay tuned to find out a rescheduled date. 
10/2/2020 - Victorian Venturers Livestream - Sunday February 21
Come and here the latest update on OAS and other Venturer stuff.
Want to ask a question? Contact us at: support@vicventurers.com.au
1/2/2021 - Bogong Rover Chalet bookings now open:
https://www.trybooking.com/events/landing?eid=590235
26/1/2021 - Ideals visit to LBC Synagogue in East Kew
March 13 in the morning. 
Information Flyer
22/1/2022 - Term 1 Newsletter
Download our Term 1 Newsletter to find out the latest from Venturers Victoria.
23/12/2020 - National Survival School - Easter 2021
Run in western Victoria for Venturers 15+ years and Rovers.
More details and registration here
13/12/2020 - 2021 Victorian Venturer Calendar 
Checkout the latest version here
9/11/2020 - Virtual VG > AG
We hope all those Venturers who took part in Virtual VG and the Camel Cup and had a great weekend. Keep an eye out for the promotion and registration for AG in February 2021.
8/11/2020 - Our COVID Achievements
In 2020, 96 Venturers completed their Queen's Scout Award.
Our Venturer Team have conducted online courses with 180 attending online Unit Management Courses and 105 on online Leadership Courses, as well as 25 Venturers to date completing our 'Virtual' Expedition program.

We reached 11,000 views on our Venturer Live stream events to round out a very successful COVID-19 Venturer year. To top off the highlights of 2020 we well exceeded our target of 2500 Venturers in Victoria (the largest Venturer population in Australia). Well done to you all for your efforts.
24/11/2020 - Welcome to Rovers (from the Carlton Rover Crew)
Link to event: https://www.facebook.com/events/207738247428473

Description of the event:
"Ever wondered what Rovers is all about? Maybe you'd like to join a Rover Unit but need an introduction?
Come along to Welcome to Rovers, an event from Carlton Rover Unit / Crew for anyone interested in joining Rover Scouts.
We'll be running a BBQ, some games, and are happy to answer any questions you have about Rover Scouts."
19/11/2020 - Top Gear Venturer 2021 now in March
Add March 19-21 to your Unit calendar NOW!
Top Gear Venturer is a weekend long Junior Development Program (JDP) event for Venturer Scouts aged 14-17 designed to enhance young driver skills & knowledge.
All instructors & drivers are trained members of Scouts Victoria who hold Motorsport Australia Officials and/or Competition Licenses, All vehicles for the event are provided by Scouts Victoria Major Events – Top Gear & are scrutineered prior by Motorsport Australia trained officials.
More information and bookings: https://topgearscout.com/
18/11/2020 - Queen's Scout Government House - only 12 days before Queen's Scout Nominations close.
17/11/2020 - Virtual Gathering (VG) 2020 - December 5-6
Groups (or Patrols!) of up to ten people to hang out and complete challenges in person. Check out the latest details: https://www.facebook.com/vic.gathering 
10/11/2020 - Virtual Venturing Uniform Badge - available now!
The Victorian Venturer Council is proud to announce that we have gained approval for this cloth badge to be worn on the Venturer uniform until 31 March 2021 to celebrate how resilient Venturers have been under COVID restrictions.
The badges will be available to purchase from 13 October from The Scout Shop online (https://scoutshop.com.au/) for $2 each (and bulk quantity discount) with any profits made to go to Headspace. 
3/10/2020 - Venturers Victoria Update on COVID-19. Click here 
2/10/2020 - 'Understanding & Interpreting Sacred Texts' - Ideals Zoom Seminars
Jewish Tradition 8th October | Christian Tradition 15th October | Muslim Tradition 22nd October
See more details and how to register here 
28/9/2020 - Baha'i 'Ideals Visit' on Zoom - Sunday, 18th October 2020
An Ideals opportunity for Venturers - more details here
21/9/2020 - Virtual Venturing Uniform Badge for sale
The Victorian Venturer Council is proud to announce that we have gained approval for this cloth badge to be worn on the Venturer uniform until 31 March 2021 to celebrate how resilient Venturers have been under COVID restrictions.
The badges will be available to purchase from 13 October from ScoutShop online for $2 each (and bulk quantity discount) with any profits made to go to Headspace. 


11/8/2020 - Venturer Environment Course|Regent Honey Eater - this courses starts tonight and there are 94 Venturers on the course from Geelong, Wodonga, Mildura, Metro Melbourne and also from Queensland and NSW - Wow! We look forward to hearing about the outcomes and learning experiences.
6/9/2020 - Initiative Course COVID Online
Registrations are open now for a new online Initiative Course:
'Can Online Venturers Initiate Discoveries? – on 25-27 September at https://www.trybooking.com/BLJVE
Challenges will include many of the things an Initiative course normally has: Navigation, Construction, Problem Solving, Cooking, and even Walking, all while we ensure we uphold our duty to stop the spread of the Coronavirus.
Cost is free, but places are limited, so book early to secure your place! For more information,
email: support@vicventurers.com.au
5/9/2020 - What Badges Can't You Do in Lockdown? - VVC is getting lots of enquiries on Venturers almost giving up on badgework during lockdown. We have a range of activities on our website to give you some ideas. Checkout Virtual Award Scheme Activities.
27/08/2020 - A 'Virtual' Night at the Observatory - Friday, September 4, 2020 at 7:15 PM – 8:30 PM
Mount Burnett Observatory is kicking of a new monthly series of live streams to bring the wonders of the universe to you. While we are all in lock down, we are missing sharing our love of the night sky, so the MBO outreach team have come together and we have planned an evening of exploring the night sky for you.
Check out the link here.
26/8/2020 - On Saturday 29 August at 2pm we have a Magic Show for all our members and their families. More than a show, this an online tutorial from the Academy of Magic.
Master illusionist and escapologist Cosentino will teach us magic with everyday items.We will learn magic with everyday household items with Cosentino The Grand Illusionist 
Save the date and time. The link will be sent to every youth member.
Please do not share this link on public Facebook pages or similar public sites. This is a closed event for all Scouts in Victoria. 

20/8/2020 - Statewide 'Cook Along' - Sunday August 23 at 3pm on Facebook for a live Statewide cook along – Scouts together in the kitchen! Parma meat balls and ice cream smash – check and share the recipes.
18/8/2020 - Carton Rover Reptile Night (online) - Monday 7th September starting @ 7:00pm.
Live stream from Facebook
18/8/2020 - Great Cycling Challenge - checkout this Kids' Cancer fundraiser in October where you could use for Service, Lifestyle or Outdoor (but check COVID-19 rules) - www.greatcyclechallenge.com.au
17/8/2020 - Online Courses
- Leadership Course - October now open
- Unit Management Course - November now open
Email: support@vicventurers.com.au and tell us:
- your Name, Unit, Reg No, home postal address, personal email address, personal mobile, name of your Venturer Leader.
12/8/2020 - VVVC Newsletter - August (Term 3)  - download here
6/8/2020 - JUST ANNOUNCED - Venturer Environment Camp|Regent Honey Eater
September 11-13 & 19 September 
Online VA Environment Badge including the World Scouting Environment Badge and more.
Cost: $10, Closing date - 7 September
Bookings: Trybooking.com/BKPQS
6/8/2020 - Permitted Outdoor Activities
After consultation with the Scout Victoria COVID-19 Emergency Team we can advise that:
VA or QS Outdoor will allow Cycling as an approved activity, providing Venturers comply with the Stage 3 or Stage Stage 4 requirements (single cyclist, wearing a mask, 1 hour duration only for exercise, within 5 km of your home). Use the State Cycling Teams concept of 'Cycling Every Street in your 'Hood' - keep a log of your journeys, practice some navigation, set some challenges and include some selfies of your travel. More details here - STAY SAFE.
Orienteering is not approved during the current restrictions period.
Geocaching is not approved during the current restrictions period.
5/8/2020 - Venturer COVID-19 Provisions extended to 30 November 2020
The Victorian Venturer Council has endorsed the revised provisions in Award Scheme activities for Venturers aiming to complete their Queen's Scout Award in 2020 which are effective immediately.
The latest information on how Venturers can continue in the Award Scheme towards completing Queen's Scout.
Download Here 
5/8/202 - New Venturer Council Members
A big welcome to our new Youth Council members for 2020/2021 - Georgie - 5th Mildura, Sophie -1st Eltham North, Kelly - 1st Churchill, Charlie - 1st Edithvale, Pete - 2nd/6th Hawthorn, Caitlyn - 3rd Wodonga, Marko - 1st Caroline Springs & Elizabeth - 1st Bennettswood. We also welcome our new Venturer Scout Commissioners-Region - Dwayne Bicknell (Lerderderg) and Cameron Pearce (Geelong). Peter Datson is moving to Plenty Valley Region.
5/8/2020 - Microsoft Teams
Have you used Microsoft Teams lately? It has expanded to 7x7 screens (49 people on display) and also some new functionality. Select update and restart Teams.
4/8/2020 - Venturer Environment Camp / Regent Honey Eater / WSEB
Good news is - we are currently working on an On-Line course
Dates: Friday 11 - Sunday 13 September & Sunday 19 September
This year we are very excited to join with the State Environment Team to deliver not just the VA Environment Tape also the Regent Honey Eater project, and the World Scouting Environment Badge.
This event is designed by Venturer Scouts to cover the VA Environment Badge including with Support from the State Environment team to deliver the World Scouting Environment Badge (incorporating the Regent Honey Eater project.
2/8/2020 - State government regulations have changed.
All the required information can be found on Scouts Victoria website.
18/7/2020 - BARCOM - both Expeditions cancelled
Due to new conditions being applied by NSW COVID-19 provisions, BARCOM 2020 both expeditions are cancelled.
Refunds will be actioned soon.For Venturers using BARCOM for Award Scheme, please contact the BARCOM Team for assistance and information.
17/7/2020 - OzVenture 2021 cancelled 
It has been announced that Oz Venture 2021 will not be proceeding as a national event next January. The current rapidly changing circumstances with COVID-19 means our attendees safety can't be guaranteed, a risk we can't take in good faith. At this point in time we do not believe it would be responsible to host an event of this nature. All applicants will be contacted regarding refund details.

15/7/2020 -  VVC Livestream #VVQ&A - 12th July
Check out the livestream with Shane Jacobson, Chief Scout of Victoria and Q&A about our Program changes.
Youtube link here
9/7/2020 - State government regulations have changed.
All the required information can be found on Scouts Victoria website.
8/7/2020 - 'Virtual' Expedition now extended to 17+ years/Year 12 & 11 Venturers who have almost completed QS. Complete the Survey here to enrol.
With the changes physical Expeditions are not possible for Metro Venturers. For Country Venturers (excluding Mitchell Shire) the most important rules for expeditions are:
One person per tent (so 5 on an expedition = 5 tents) 
No shared cooking equipment
No access to shared facilities (toilet/shower blocks)
Check with the authorities responsible for where you are going to check first
8/7/2020 - - Come and join our our second VVC Livestream about the latest in Venturing in Victoria - with a VERY special guest.   https://www.facebook.com/VenturersVictoria
4/7/2020 - Victorian Venturer Youth Council 2020/2021 - Applications extended to July 18th 2020   VVC is very excited to announce that applications have opened and that we are now looking for new and enthusiastic Venturers to join our team. This is a rare and exciting leadership opportunity that provides the ability for Venturers to learn, develop and embrace skills such as leadership and teamwork, as well as providing many new experiences.
Interested Venturers will need to complete an online application form, as well as provide a letter of endorsement from their Unit Council, and a referee (someone who has worked with them in Scouting, or in another leadership capacity).

7/6/2020 - VicVenturers Discord Server. The Victorian Venturer Council is pleased to announce the official 'Vic Vents' Discord Server. This is an online discussion application that can be used through either web, computer app or phone app. It's a great way for Venturers from all over Victoria to talk to each other and it especially compliments the usage of the recently announced Minecraft server.
This server is available to be enjoyed by all at this link https://discord.gg/aa5Awm2
When joining there is a welcome channel where you will be asked that you state your name, Minecraft in-game name (if relevant) and whether you're a Scout / Venturer / Rover /Leader).


19/5/2020 - Microsoft Teams has been enhanced to 9 screens, Chat Room capability and a feature to 'put up your hand' during a session.
                   - Online/Interactive Unit Management Course running on 23/24 May. Leadership Course coming soon.    
14/5/2020 - NEW> check out the regular updates updates and ideas on our Virtual Program and Award Scheme Ideas pages

11/5/2020 - Get Ready to Resume Face to Face Scouting
Following yesterday's announcement by the Victorian Government, Leaders and Section councils should be planning to resume some outdoor activities in small groups of up to 10 from May 16. 

At this stage, halls remain closed for Section meetings, and activities should be day only (ie no camping). 

Only activities that can be undertaken with physical distancing, such as bushwalking and cycling, will initially be possible.

These will have requirements for physical distancing and personal hygiene.

The Coronavirus Emergency Management Team will be closely reviewing the Direction once issued by the Chief Health Officer and providing further advice on what these changes will mean later this week. Until the further information is issued by the Chief Commissioner, our existing requirements continue.

10/5/2020 - Vision and Values – 13 / 14 June (Revised date).  An online/interactive Ideals Course for VA Ideals.
What do I believe in? What do other people believe in? How do I fit in?
There is no age restriction on Venturers, but full participation is a must. Numbers are strictly limited and there are only a few spots left. Contact: 
visionandvalues@scoutsvictoria.com.au
10/5/2020 - Unit Management Courses

Online and interactive courses are coming in the next two weeks. Venturers who completed the survey for 17+ & Year 12 QS will be given preference and then cancelled applicants will be contacted.
3/5/2020 - Tonight,  Victorian Venturers ran a Facebook live stream #VVQnA attracting 3521 people via post and streaming.
An amazing session by the Team (including a guest appearance from Rod Byrnes) with lots of Award Scheme questions and answers.
Missed it? Check out this link

28/4/2020            
Virtual Venturing Award Scheme – COVID-19 Provisions  (updated 5/8/2020)
The latest information on how Venturers can continue in the Award Scheme towards completing Queen's Scout.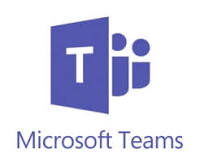 Microsoft Teams for every Unit in Victoria
An MS Teams account has been created for every Unit, Z/DVC and Region team in Victoria.
<your Unit>@vicventurers.com.au email account
Linking your Unit account to Z/DVC and Region teams to easily converse, share and meet
Receive the latest information from VVC via this email account
Provides a high level of security and privacy and it's free.
Check out more details here
Need some help? check out the Microsoft Teams Help videos here
General Enquiry
If you've got a question for Scouts Victoria, shoot us a message here.
Thank you for your enquiry. A Scouts Victoria representative will be in touch with you shortly.
Unable to submit request. Please try again.