Victorian Venturers 2021 | Latest News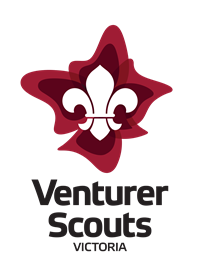 CURRENT NEWS

12/6/2021 - Winter Gathering

Registration for Venturers Victoria Winter Gathering are now open!
To register, go to https://www.trybooking.com/BSCQJ

We've told you when and where Winter Gathering will be (Jul 30 - Aug 1 @ Eumeralla Scout Camp) - now we're excited to tell you how to register, how much it will cost, and some more details about the weekend!
Venturers will able to attend Winter Gathering for the low, low price of $45, and registrations are open NOW!
To keep the cost low, we're keeping things simple but still heaps of fun!
Units will need to be self-sufficient for camping and catering, and there won't be any off-site activities, but we will have a bunch of great activities on-site for Venturers to enjoy across the weekend, plus night-time entertainment, and the all-important bonfire on Saturday night!
And most importantly, you'll be able to catch up with heaps of Venturers from all over Victoria, which we haven't been able to do for well over a year!
To get there, you'll be able to book a shuttle bus ticket from Geelong Station to Eumeralla (and back again on Sunday) for an extra cost. Or your Unit can all car-pool down together.
Registrations are capped due to COVID event regulations, so get in early!
11/6/2021 - VicJam for Venturers! - Registrations will open on Tuesday 15th June for Venturers to attend VicJam @ www.vicjam.com.au

But first some thinking: which VicJam model do you want?
A: Full time Venturer participant – 11 days of Venturer fun, including a 5-day off-site expedition – $1425 (or $1520 with optional merchandise pack)
B: Activity/Service Venturer – 11 days of Jamboree immersion, learning on the job – $785 (or $880 with optional merchandise pack) – the same price as Rovers and Leaders
C: Activity/Service Venturer + post-Jamboree expedition – 11 days of learning on the job, plus a 5-day off-site expedition – $1425 (or $1520 with optional merchandise pack)
For options (A) and (C), the 5-day expeditions planned include:
Activity A:  Abseil Away! – from basic through to serious abseiling
Activity B:  Best of the Bay – relaxed fun including water park, high ropes, snorkelling with dolphins and seals and much more
Activity C:  Mornington Magical Mystery Tour 1 – Land, Sea, Air – day walks, sailing and windsurfing, some "air" stuff, too
Activity D:  Mornington Magical Mystery Tour 2 – Aquatic Adventures – learn to surf, sailing and windsurfing
Activity E:  Mornington Magical Mystery Tour 3 – Peninsula Playtime – really laid back relaxation … beach, movies, chocolate!
Activity F:  Top Gear Venturer – learn to drive, learn car maintenance, then drive some more
Activity G:  SCUBA School (no experience, to PADI Certificate level)
Activity H:  Flight School (theory through to getting in the air)
Activities G and H are "premium" activities with an additional cost of $600.

This is the current plan. It will be up to Venturers to determine by voting early with their applications as to which (or all) expeditions will run.
 
Venturer Winter Gathering - Venturers Victoria is excited to announce WINTER GATHERING – a special mid-winter, state-wide Venturer event to be held at Eumerella Scout Camp in Anglesea from 30 July – August 1 2021. WINTER  GATHERING will be an great opportunity for Venturers from all over Victoria to meet and catch up and have a nice big bonfire on the Saturday night to keep everyone warm! More information including cost and registration process will be released in the next couple of weeks, so keep an eye out on Venturers Victoria social media and Be Informed to get all the latest. See you all at WINTER GATHERING!
20/5/2021 - BARCOM - Trip 1 is Booked Out. Update: Trip 2 is Booked Out. Get your name on the waiting list.
https://barcomrafting.wordpress.com/.../barcom-2021-tickets/
17/5/2021 - Deep Thought Cancelled 2021 - we advise that this course has been cancelled in 2021.
14/5/2021 - Vision and Values 2021 - June 19-20 at Albert Park.  A course which exploring personal values and experiences from other communities. Closing date: June 13.
Further details and registration information
13/5/2021 - BIG Burger Challenge 2021 - it's back on August 28-29 at Harkaway Scout Camp
Further Information
12/5/2021 - Save the Date!  July 30 - August 1 - a mid year Victorian Venturer Experience Camp. More details coming soon.
4/5/2021 - OAS - some more resources for OAS added under Our Program for Venturers link
2/5/2021 - Calendar - updated calendar (see Venturing in 2021)
2/5/2021 - VicJam - Applications will be open soon for Venturers to be a part of VicJam. We are also looking for Leaders and/or Rovers to assist with Venturer Expeditions during the event.
Contact: sc.venturers@scoutsvictoria.com.au to express an interest.
2/5/2021 - Congratulations to our 2020 Queen's Scouts - the presentations happened at Gilwell yesterday by Lord and Lady Baden-Powell and Chief Commissioner Rod Byrnes with glorious weather. Some amazing work by Venturers during the tough 2020 COVID conditions.
29/4/2021 - Mountain Biking Activities from the Cycling Team
Come & Try MTB (OAS stages 3-4)

May 30 (morning): Candlebark/Warrandyte - Click here
May 30 (afternoon): Candlebark/Warrandyte - Click here
Mechanical Skills Bike Maintenance (OAS stage 4)
July 18 (morning): Branch Adv. Activity Training Centre - Click here
Mechanical Skills Course (OAS stage 5-6)
July 18 (afternoon): Branch Adv. Activity Training Centre - Click here
Intermediate Mountain Biking (OAS stage 7-8)
Further information here or contact the Cycle Team: cycling@scoutsvictoria.com.au
28/4/2021 - Outdoor Adventure Skills
Do you want to learn more about the Outdoor Adventure Skills?
Have questions that you would like answered?
Not sure where you should be up to or where to start with implementation?

Come along to one of the  Outdoor Adventure Skills webinars, where we will answer some common questions, go over important components and have time to answer questions you may have. We have two webinars scheduled, please follow the links below to register for the date you would like to attend.
28/4/2021 - YOU+LEAD is back for 2021!
YOU is the first stage of Scouts Australia's new era National Leadership course, YOU+LEAD. It's being run by young people, alumni of the program themselves, and is open to Scouts, Venturers and Rovers all over the State.
We are excited to announce our two Victorian YOU weekends

Course 1                                 
Bay Park, Mount Martha           
June 4-6                                 
Code: 106508                         
Course 2
Treetops, Riddells Creek
August 27-29
Code: 106525
These courses are identical. Participants will be eligible for the LEAD stage, a national leadership course not running in 2021.

Registrations can be made here with the course code as above.

Scouts, Venturers and young Rovers currently in or looking to be in leadership positions are strongly encouraged to apply, as well as anyone who is looking to take the next step in their own development.
The course meets the requirements for a Personal Development course which is required for peak awards. This course is a journey in itself. In order to lead others, you first need to understand yourself. You'll learn and improve on a wide range of personal and interpersonal skills, in a fun, hands-on way, meeting a wide range of like-minded, enthusiastic young leaders from all over the state.
27/4/2021 - Certificate II/II in Business update - Venturer should still be able to achieve a Cert II in Business in the new program - this will be completing Milestone 2 with evidence and the Cert III in Business will be achieved by completing the Queen's Scout Award (Milestone 3).
They will be able to achieve their Cert II Active Volunteering - this only has 7 Units and is easier to achieve under the new program. More details and updates on the Scouts Victoria and Venturer websites soon.
21/4/2021 - First Aid Courses  - the Scout First Aid Team has temporarily suspended Courses whilst a new RTO is finalised. They should start up again by the end of April. That's why you can't register for them on the Extranet at the moment.
19/4/2021 - Venturers at Cuboree - a big shout out to Venturers who were awesome at Cuboree. We are getting congratulations from many Leaders and the Cuboree Team on your involvement and effort. Well done to you all.
1/4/2021 - Venturer Growth at Census 2021 - We celebrate that the Venturer section has grown by 11.69% since the 2019 census. We now have over 2000 Venturers in Victoria and still growing – an amazing effort to all who kept our program alive and thriving during 2020.
23/3/2021 - VicVenturers emails - A Microsoft 365 has been created for every Venturer Unit in Victoria. Use outlook.com to login and get the latest information we send to Units. To redirect emails to multiple personal or your Unit accounts check out how to set this up from this link.
11/3/2021 - Venturers Calendar updated
28/2/2021 - Unit Buddy System -  from our Keep Patrol
The Unit Buddy System is designed to help Units connect with other Units from both near and far, to share ideas, activities and interests. Units that signup will be grouped with 1 or 2 other Units.
Where possible, Units that share a common interest will be grouped together to assist Venturers in meeting like-minded Units. The more information your Unit provides, the more individualised your Unit groupings will be. Make sure you fill out the Unit Buddy System sign-up form as this will give a more accurate representation of your Unit and keep everyone included.
Sign up here
13/12/2020 - 2021 Victorian Venturer Calendar 
Checkout the latest version here
8/11/2020 - Our COVID Achievements
In 2020, 96 Venturers completed their Queen's Scout Award.
Our Venturer Team have conducted online courses with 180 attending online Unit Management Courses and 105 on online Leadership Courses, as well as 25 Venturers to date completing our 'Virtual' Expedition program.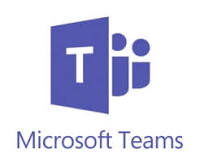 Microsoft Teams for every Unit in Victoria
An MS Teams account has been created for every Unit, Z/DVC and Region team in Victoria.
<your Unit>@vicventurers.com.au email account
Linking your Unit account to Z/DVC and Region teams to easily converse, share and meet
Receive the latest information from VVC via this email account
Provides a high level of security and privacy and it's free.
Check out more details here
Need some help? check out the Microsoft Teams Help videos here
General Enquiry
If you've got a question for Scouts Victoria, shoot us a message here.
Thank you for your enquiry. A Scouts Victoria representative will be in touch with you shortly.
Unable to submit request. Please try again.