Victorian Venturers 2022 | Latest News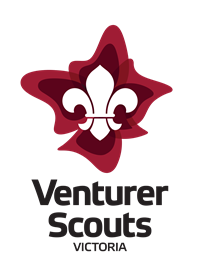 For the latest updates, be sure to follow Venturers Victoria on Facebook and Instagram!
CURRENT NEWS
06/03/2022 - 2022 Victorian Venturers Calendar v2
The Venturers Victoria 2022 calendar has been updated with more course and event dates. It will continue to be updated regularly as more events and courses are confirmed for 2022 - checkout the latest version here
27/02/2022 - Hoadley Hide Registrations are open!
Registrations for Hoadley Hide 2022 - "Monster Hunters" from 15th - 18th April (Easter weekend) at Mataranka Scout Camp, Dunolly are now open!
To register and get more information, visit the Hoadley Hide website
27/02/2022 - Winter Gathering 2022 - July 29-31
The dates have been announced for Winter Gathering 2022 - July 29th - 31st at Eumeralla Scout Camp! More details and registrations opening soon!
30/01/2022 - Government House Presentation - Saturday 19th February
The presentation of Queen's Scout Awards and Baden-Powell Rover Awards is proceeding as advised by Government House. All the required information has been provided on the Guest entry card emailed to recipients.
All awardees and guests will be required to be fully vaccinated and anyone over 18 must provide photo ID at the gate.
Please ensure that ALL guests email back their acceptance to Government House NO LATER than Friday 11th February (preferably ASAP).
Due to the restrictions in guest numbers, we regrettably cannot invite Unit Leaders or District/Region personnel.
The presentation will be Livestreamed and the link will be provided closer to the event.
27/8/2021 - Our Program Introduction for Venturers <August 2021 with Terrain & Special Interest Areas> - a short PowerPoint presentation (with speaker notes) by a Venturer Leader covering all basic information about Achievement Pathways
27/8/2021 -  Unit Council 101 for Venturers - a guide for Unit Councils on what they can expect to be working with when people move across to Our Program.
26/8/2021 -  Program Essentials Factsheet - this has been updated to give further guidance on: Download here
Scouts helping out in other Sections,
Program Essentials on camps and other overnight events,
Guidance for Venturer Scouts doing Milestone 2 or 3,
Interpretation of Milestones for participants at Major Events like Cuboree and VicJam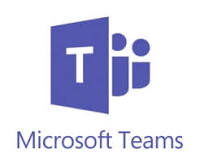 Microsoft Teams for every Unit in Victoria
An MS Teams account has been created for every Unit, Z/DVC and Region team in Victoria.
<your Unit>@vicventurers.com.au email account
Linking your Unit account to Z/DVC and Region teams to easily converse, share and meet
Receive the latest information from VVC via this email account
Provides a high level of security and privacy and it's free.
Check out more details here
Need some help? check out the Microsoft Teams Help videos here
General Enquiry
If you've got a question for Scouts Victoria, shoot us a message here.
Thank you for your enquiry. A Scouts Victoria representative will be in touch with you shortly.
Unable to submit request. Please try again.