Victorian Venturers 2022 | Latest News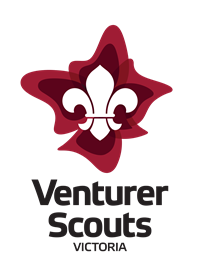 For the latest updates, be sure to follow Venturers Victoria on Facebook and Instagram!
CURRENT NEWS
12/9/2021 - Virtual Winter Gathering - full program announced!
VVC have been busy putting together a great program of online activities and webinars for Venturers and Leaders to take part in. There's lots of activities, but it'll be like a "choose your own adventure" - you can join in with as few or as many as you like!
Highlights include:
Virtual Trivia Night
Our Program Q&A webinars
Cook-Along Livestream
Minecraft & Discord events
Virtual Initiative Course
Details of the full program and all the links to join in can be found here
2/9/2021 - Winter Gathering cancelled in 2021
Due to the inevitable continuing lockdown in Victoria, it not possible to stage this event in 2021. All payments are in the process of being refunded.
The Venturer planning team is considering running this event in July 2022 - the original date for Winter Gathering. However, there will be some online events on this weekend in 2021, so stay tuned.
28/8/2021 - Award Scheme Extensions
Applications for an Extension of Time to complete Queen's Scout Award are now open for 18-year-old Venturers undertaking Year 12, or those wishing to continue with the old program beyond 31 December 2021.
Extensions will only be granted where a Venturer has only 1 – 3 badges to complete after 31 December, with clear plans on how this will occur.  Extenuating circumstance will be considered and are a prerequisite for 18-year-old Venturers. Any extensions granted will be not be further than to  31 March 2022 and may be shorter. 
Applications must be made via the online form here
A letter of support is required from the Venturer Leader and Unit Council, which is to be emailed to extensions@vicventurers.com.au within 1 week of the online form being completed.
28/8/2021 - Applications for Victorian Youth Venturer Council
Invitations to apply for the 2022 Youth Council are OPEN for the month of September. This is a great opportunity for motivated Venturers to be a part of growing and improving Venturing in Victoria. Venturers can apply at the following link
A letter of support is required from the Venturer Leader and Unit council, which is to be emailed to applications@vicventurers.com.au within 1 week of the online form being completed.
27/8/2021 - Our Program Introduction for Venturers <August 2021 with Terrain & Special Interest Areas> - a short PowerPoint presentation (with speaker notes) by a Venturer Leader covering all basic information about Achievement Pathways
27/8/2021 -  Unit Council 101 for Venturers - a guide for Unit Councils on what they can expect to be working with when people move across to Our Program.
26/8/2021 -  Program Essentials Factsheet - this has been updated to give further guidance on: Download here
Scouts helping out in other Sections,
Program Essentials on camps and other overnight events,
Guidance for Venturer Scouts doing Milestone 2 or 3,
Interpretation of Milestones for participants at Major Events like Cuboree and VicJam
19/8/2021 - Armstrong 500 Cancelled
We have been advised by the Armstrong 500 team that they have regrettably cancelled this event for 2021. Refunds will be offered shortly.
16/8/2021 - Big Burger 2021 Cancelled
Sadly we have been advised that Big Burger Challenge 2021 has been cancelled due to the uncertainty of the COVID-19 situation. Big Burger is planned to be back in 2022.  
15/8/2021 - 'Virtual' Expedition 2021  - With the current COVID-19 restrictions, VV has decided to reintroduce the 'Virtual
Expedition program which ran successfully in 2021. This is open to Metro only Venturers aged 18 or in Year 12. See the flyer here for further details. 
13/8/2021 - BARCOM - Cancelled - The BARCOM Team advise that they have cancelled both expeditions due to the worsening COVID-19 situation in Victoria and NSW and heightened restrictions on the Murray River border. Full refunds will be actioned. Those Venturers who were using BARCOM for their Award Scheme will be contacted by the BARCOM Team. You can also contact VVC at: support@vicventurers.com.au
12/8/2021 - VicJam  Venturer registrations for VicJam close on 31 August. Submit your application NOW!
6/8/2021 - We are in lockdown again! Units should check out some of the online type activities and Award Scheme Activities we have listed on the website. For those who are struggling with Award scheme activities with the constantly changing circumstances, contact us to discuss your options and alternative activities: support@vicventurers.com.au 
31/7/2021 - Outdoor Adventure Skills (OAS) Explained - confused with how OAS goes together? Check out this powerpoint slide show that easily explains all the key elements.
11/6/2021 - VicJam for Venturers! - Registrations will open on Tuesday 15th June for Venturers to attend VicJam @ www.vicjam.com.au

But first some thinking: which VicJam model do you want?
A: Full time Venturer participant – 11 days of Venturer fun, including a 5-day off-site expedition – $1425 (or $1520 with optional merchandise pack)
B: Activity/Service Venturer – 11 days of Jamboree immersion, learning on the job – $785 (or $880 with optional merchandise pack) – the same price as Rovers and Leaders
C: Activity/Service Venturer + post-Jamboree expedition – 11 days of learning on the job, plus a 5-day off-site expedition – $1425 (or $1520 with optional merchandise pack)
For options (A) and (C), the 5-day expeditions planned include:
Activity A:  Abseil Away! – from basic through to serious abseiling
Activity B:  Best of the Bay – relaxed fun including water park, high ropes, snorkelling with dolphins and seals and much more
Activity C:  Mornington Magical Mystery Tour 1 – Land, Sea, Air – day walks, sailing and windsurfing, some "air" stuff, too
Activity D:  Mornington Magical Mystery Tour 2 – Aquatic Adventures – learn to surf, sailing and windsurfing
Activity E:  Mornington Magical Mystery Tour 3 – Peninsula Playtime – really laid back relaxation … beach, movies, chocolate!
Activity F:  Top Gear Venturer – learn to drive, learn car maintenance, then drive some more
Activity G:  SCUBA School (no experience, to PADI Certificate level)
Activity H:  Flight School (theory through to getting in the air)
Activities G and H are "premium" activities with an additional cost of $600.

This is the current plan. It will be up to Venturers to determine by voting early with their applications as to which (or all) expeditions will run.
4/5/2021 - OAS - some more resources for OAS added under Our Program for Venturers link
2/5/2021 - Calendar - updated calendar (see Venturing in 2021)
2/5/2021 - VicJam - Applications will be open soon for Venturers to be a part of VicJam. We are also looking for Leaders and/or Rovers to assist with Venturer Expeditions during the event.
Contact: sc.venturers@scoutsvictoria.com.au to express an interest.
2/5/2021 - Congratulations to our 2020 Queen's Scouts - the presentations happened at Gilwell yesterday by Lord and Lady Baden-Powell and Chief Commissioner Rod Byrnes with glorious weather. Some amazing work by Venturers during the tough 2020 COVID conditions.
28/4/2021 - YOU is the first stage of Scouts Australia's new era National Leadership course, YOU+LEAD. It's being run by young people, alumni of the program themselves, and is open to Scouts, Venturers and Rovers all over the State.
We are excited to announce our second Victorian YOU weekend           
Course 2
Treetops, Riddells Creek
August 27-29
Code: 106525
These courses are identical. Participants will be eligible for the LEAD stage, a national leadership course not running in 2021.

Registrations can be made here with the course code as above.

Scouts, Venturers and young Rovers currently in or looking to be in leadership positions are strongly encouraged to apply, as well as anyone who is looking to take the next step in their own development.
The course meets the requirements for a Personal Development course which is required for peak awards. This course is a journey in itself. In order to lead others, you first need to understand yourself. You'll learn and improve on a wide range of personal and interpersonal skills, in a fun, hands-on way, meeting a wide range of like-minded, enthusiastic young leaders from all over the state.
27/4/2021 - Certificate II/II in Business update - Venturer should still be able to achieve a Cert II in Business in the new program - this will be completing Milestone 2 with evidence and the Cert III in Business will be achieved by completing the Queen's Scout Award (Milestone 3).
They will be able to achieve their Cert II Active Volunteering - this only has 7 Units and is easier to achieve under the new program. More details and updates on the Scouts Victoria and Venturer websites soon.
21/4/2021 - First Aid Courses  - the Scout First Aid Team has temporarily suspended Courses whilst a new RTO is finalised. They should start up again by the end of April. That's why you can't register for them on the Extranet at the moment.
19/4/2021 - Venturers at Cuboree - a big shout out to Venturers who were awesome at Cuboree. We are getting congratulations from many Leaders and the Cuboree Team on your involvement and effort. Well done to you all.
1/4/2021 - Venturer Growth at Census 2021 - We celebrate that the Venturer section has grown by 11.69% since the 2019 census. We now have over 2000 Venturers in Victoria and still growing – an amazing effort to all who kept our program alive and thriving during 2020.
23/3/2021 - VicVenturers emails - A Microsoft 365 has been created for every Venturer Unit in Victoria. Use outlook.com to login and get the latest information we send to Units. To redirect emails to multiple personal or your Unit accounts check out how to set this up from this link.
13/12/2020 - 2021 Victorian Venturer Calendar 
Checkout the latest version here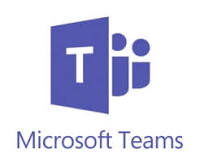 Microsoft Teams for every Unit in Victoria
An MS Teams account has been created for every Unit, Z/DVC and Region team in Victoria.
<your Unit>@vicventurers.com.au email account
Linking your Unit account to Z/DVC and Region teams to easily converse, share and meet
Receive the latest information from VVC via this email account
Provides a high level of security and privacy and it's free.
Check out more details here
Need some help? check out the Microsoft Teams Help videos here
General Enquiry
If you've got a question for Scouts Victoria, shoot us a message here.
Thank you for your enquiry. A Scouts Victoria representative will be in touch with you shortly.
Unable to submit request. Please try again.