Victorian Venturers 2023 | Latest News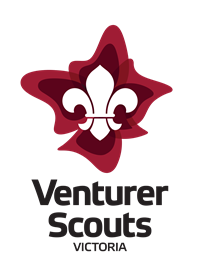 For the latest updates, be sure to follow Venturers Victoria on Facebook and Instagram!
CURRENT NEWS
03/12/2023
The Victorian Venturer Council is excited to announce 2 big new initiatives for 2024:
Victorian Venturers Grand Slam
The Victorian Venturers Grand Slam is a reboot of our previous "Big 5" challenge, with the aim to encourage Venturers to attend all our major State Venturer Events. To complete the Grand Slam, a Venturer must attend all the following events:
Vic Gathering
Anything Goes
Winter Gathering
Either of Hoadley Hide or Armstrong 500
At each event, participants will receive the Grand Slam badge for that event, which can be worn on their uniform on the right chest below the Milestone badges. If all the badges are collected, they make up a "Grand Slam Square".
Venturers who complete the Grand Slam in a 12 month period and send evidence to the VVC will go into the draw to receive a special prize - make sure all our major events go into your Unit's program for 2024, so you can complete the Victorian Venturers Grand Slam!
Venturer Commissioners' Challenge
As part of VVC's goal to have 150 Queen's Scouts awardees and 2500 total Venturers in Victoria, we are challenging each Venturer Unit in Victoria in 2024 to complete the Venturer Commissioners' Challenge, which is a set of criteria around both the Unit program and the Achievement Pathways. Where a Unit* achieves the criteria in a year, all Unit members including adult leaders will be provided with a Venturer Commissioners' Challenge badge that can be worn above the left pocket of their uniform shirt for the following year.
More details on both the Grand Slam and Venturer Commissioners' Challenge can be found on this flyer
03/12/2024 - Personal Development Courses for 2024
There are three Personal Development Courses for 2024 that are now open for booking for those Venturers who are looking ahead to 2024 for their long-term planning:
February 2-4 - Eumeralla Scout Camp (Anglesea) - Course ID 107018
July 5-7 - Bay Park (Mt Martha) - Course ID 107019
November 22-24 – Clifford Park (Wonga Park) - Course ID 107017
You can book via the Scouts Victoria Training Registration page here 
More courses are being finalized and will be added soon, so check the courses link in the new year for further course dates and booking codes
04/10/2022 - VAM - Venturer Activity Meetup
We're excited to announce a re-branding of the DVC to "VAM" (Venturer Activity Meetup)
The aim of these new meetups is to focus on fun activities done as a district or zone rather than more traditional (and boring) D/ZVCs. It will be up to each District/Zone to decide how often to hold a VAM, but you should be aiming for at least one per term.
To help get these new meetups started we will shortly be supplying units with a small resource kit with poster and invite templates they can use to plan and promote a VAM.
We want every District/Zone to plan a VAM for Term 4, and please send an invitation to VVC (support@vicventurers.com.au) as well - we want to come and see the great ideas you all come up with!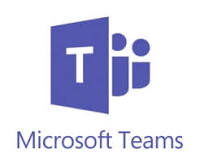 Microsoft Teams for every Unit in Victoria
An MS Teams account has been created for every Unit, Z/DVC and Region team in Victoria.
<your Unit>@vicventurers.com.au email account
Linking your Unit account to Z/DVC and Region teams to easily converse, share and meet
Receive the latest information from VVC via this email account
Provides a high level of security and privacy and it's free.
Check out more details here
Need some help? check out the Microsoft Teams Help videos here
Venturers Enquiry
Contact us if you have any questions or need help about Venturers. For new Venturer member enquiries use the 'Find your nearest Venturer Unit' links on this page.
Thanks for contacting us! A member of the Victorian Venturer Council will get back to you shortly.
Unable to submit request. Please try again.