Virtual Venturing 2020
As we respond to social distancing, Venturers Victoria is continuing to evolving to implement our 2020 goals.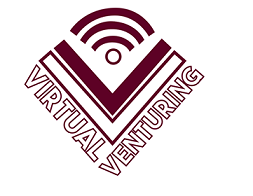 CURRENT NEWS
24/5/2020 - The first online/interactive Unit Management Course pilot ran on 23/24 May with 10 enthusiastic Venturers particpiating. once we have done our Plan>Do>Review? this week we will be offering additional courses in this mode - great for coutnry Venturers who usually have to travel long distances for a traditional one day UMC. Stay tuned?
19/5/2020 - Microsoft Teams has been enhanced to 9 screens, Chat Room capability and a feature to 'put up your hand' during a session.
                   - Online/Interactive Unit Management Course running on 23/24 May. Leadership Course coming soon.    
14/5/2020 - NEW> check out the regular updates updates and ideas on our Virtual Program and Award Scheme Ideas pages

11/5/2020 - Get Ready to Resume Face to Face Scouting
Following yesterday's announcement by the Victorian Government, Leaders and Section councils should be planning to resume some outdoor activities in small groups of up to 10 from May 16. 

At this stage, halls remain closed for Section meetings, and activities should be day only (ie no camping). 

Only activities that can be undertaken with physical distancing, such as bushwalking and cycling, will initially be possible.

These will have requirements for physical distancing and personal hygiene.

The Coronavirus Emergency Management Team will be closely reviewing the Direction once issued by the Chief Health Officer and providing further advice on what these changes will mean later this week. Until the further information is issued by the Chief Commissioner, our existing requirements continue.

10/5/2020 - Vision and Values – 13 / 14 June (Revised date).  An online/interactive Ideals Course for VA Ideals.
What do I believe in? What do other people believe in? How do I fit in?
There is no age restriction on Venturers, but full participation is a must. Numbers are strictly limited and there are only a few spots left. Contact: 
visionandvalues@scoutsvictoria.com.au
10/5/2020 - Unit Management Courses

Online and interactive courses are coming in the next two weeks. Venturers who completed the survey for 17+ & Year 12 QS will be given preference and then cancelled applicants will be contacted.
3/5/2020 - Tonight,  Victorian Venturers ran a Facebook live stream #VVQnA attracting 3521 people via post and streaming.
An amazing session by the Team (including a guest appearance from Rod Byrnes) with lots of Award Scheme questions and answers.
Missed it? Check out this link

28/4/2020            
Virtual Venturing Award Scheme – COVID-19 Provisions     Download Here
The latest information on how Venturers can continue in the Award Scheme towards completing Queen's Scout.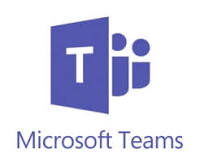 Microsoft Teams for every Unit in Victoria
An MS Teams account has been created for every Unit, Z/DVC and Region team in Victoria.
<your Unit>@vicventurers.com.au email account
Linking your Unit account to Z/DVC and Region teams to easily converse, share and meet
Receive the latest information from VVC via this email account
Provides a high level of security and privacy and it's free.
Check out more details here
Need some help? check out the Microsoft Teams Help videos here
General Enquiry
If you've got a question for Scouts Victoria, shoot us a message here.
Thank you for your enquiry. A Scouts Victoria representative will be in touch with you shortly.
Unable to submit request. Please try again.