How Much?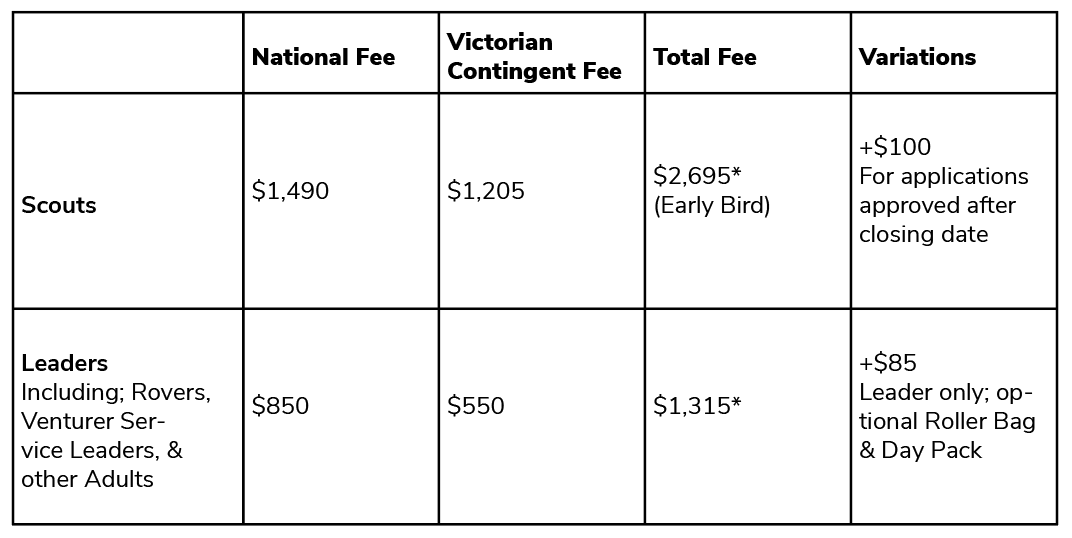 *Payment in ten instalments starting December 2023, applications after January 2024 will include a first payment including all scheduled monthly payments prior to date​
Independent travel is allowed but there is no fee rebate​
Scouts and Venturers can apply to the  NEAR Fund for financial support​
AJ2025 Enquiries
If you've got a question for Scouts Victoria, shoot us a message here.
Thank you for your enquiry. A Scouts Victoria representative will be in touch with you shortly.
Unable to submit request. Please try again.