They were Scouts
There are many familiar faces who were once Scouts. Some who have been very successful in their chosen field, others who have made a significant impact on the world. Most of them indeed credit their Scouting experience for what they have achieved.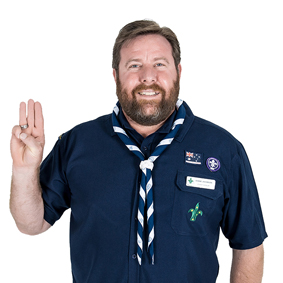 Shane Jacobson
Chief Scout Scouts Victoria – actor/performer
"Scouting provided me with memories, skills and friendships that will last my lifetime. I was shown great leadership and as a result, I believe I became a good team player in the game of life."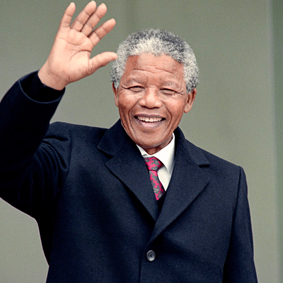 Nelson Mandela
Former Scout, Political Prisoner & Former President of South Africa
"The Scout Movement is a world leader in educating youth. Scouting inspires patriotism, sound moral values, courage, character-building, self-reliance and community awareness. It also motivates our young people to achieve their full potential."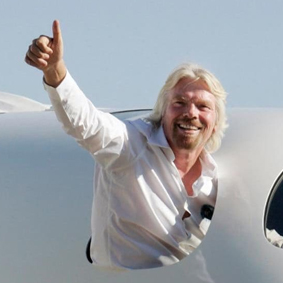 Sir Richard Branson
Entrepreneur
"Scouting was great fun. I learnt a lot and I don't think I could have done without it."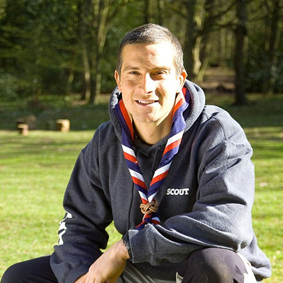 Bear Grylls
Adventurer
"As Chief Scout, I've met some of the most inspiring young people ever. I'm proud to be part of the largest youth movement in the world."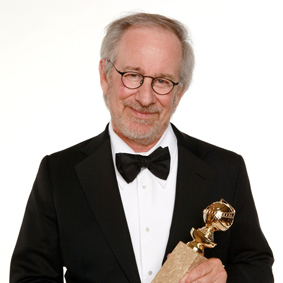 Steven Spielberg
Filmmaker, director, producer
"When I went for a Photography merit badge, I made a little 8mm movie. . . And the Boy Scouts in my troop—294, Scottsdale, Ariz.—liked the movie, made a lot of noise, laughed, clapped, and all that. I got that great virus of 'I've got to do this the rest of my life.' . . . That was how it all started."
Sally Browne
Fashion Designer
"The tremendous tips and tools I learnt through Scouting certainly trained me for life."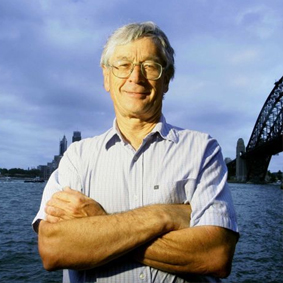 Dick Smith AO
Businessman/Aviator/Film-maker/Explorer
"I owe a lot to Scouting. It had to be the most fantastic influence on my life. It taught me responsible risk-taking."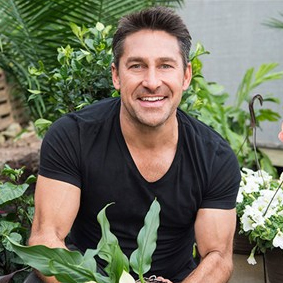 Jamie Durie
TV Presenter/Landscape Designer
"I think every young person should spend a bit of time in Scouts - lots of outdoor activities, basic bush survival, orienteering and a general respect for your community and the natural environment."
Other noteworthy international past Scout members:
Neil Armstrong - first man to stand on the Moon
Sir David Attenborough, naturalist
David Beckham, footballer
Tony Blair, former prime minister
David Bowie, musician
Russell Brand, comedian
Billy Connolly, comedian
Steve Fossett, adventurer
Bill Gates, co-founder of Microsoft
John Lennon, member of the Beatles
Martin Luther King Jr., leading for Civil Rights Movement
Sir Paul McCartney, member of the Beatles
Andrew Murray, tennis player
Barack Obama, US president
Keith Richards, member of the Rolling Stones
And from closer to home, some Australians:
Peter Beattie, former Premier of Queensland
Geoffrey Blainey, Historian/Author
Jon Faine, 774 ABC Melbourne radio host
Peter Garrett AO, Federal Minister for School, Education, Early Childhood and Youth and lead singer of Midnight Oil
Harold Holt, former Australian Prime Minister
Dave Lawson, TV presenter/comedian
Andy Lee, radio host
Kate Leeming, explorer/adventurer & Scout Ambassador
Bert Newton, entertainer
Catriona Noble, Managing Director of McDonald's Australia
Dave O'Neil, comedian
David Parkin, AFL Coach and former player
Tim Macartney-Snape, First Australian to climb Everest, Owner of Sea to Summit.