Scout Heritage Victoria
The Scout Heritage Victoria Adventure Centre allows youth members and adults to explore fun interactive activities as well as learning from a range of themes from past and present Scouting eras. You can explore an old style campsite, see how Scouts transported their gear to camp, learn about the Founder, Robert Baden-Powell and watch video clips on past Scouting activities.
Youth members will also be able to take an 'exhibit quiz' – searching for details in displays to complete a part of the Award Scheme Record Book which can be signed off at the end of the visit.
At the end of the tour, why not buy some old badges and memorabilia available from our shop?
Our collection provides an insight into the history of Scouting in Victoria and of the youth and adult members who have strived to deliver and facilitate the highest quality educational & developmental programs for youth since 1908. The collection has over 20,000 items and some of the highlights include:
Uniforms of yesterday
Lone Scout Fence Pickets
Scouting for Boys in braille
An extensive library including a copy of the 1912 Royal Charter and "Every Saturday"
Jamboree memorabilia - Films, photographs, badges, awards, travel bags, meal tickets
Changi Prisoner of War Rover Crew artefacts
Our collection contains every edition and impression of "Scouting for Boys", except the original fortnightly parts, which we have in reproduction only
Almost every book that B-P wrote, including the exceedingly rare "Sketches in Mafeking and East Africa", of which only two other copies are known to exist.
We also offer research for Groups and individuals seeking past Group and personal history information (i.e. King's Scout/Queen's Scout and other awards, etc).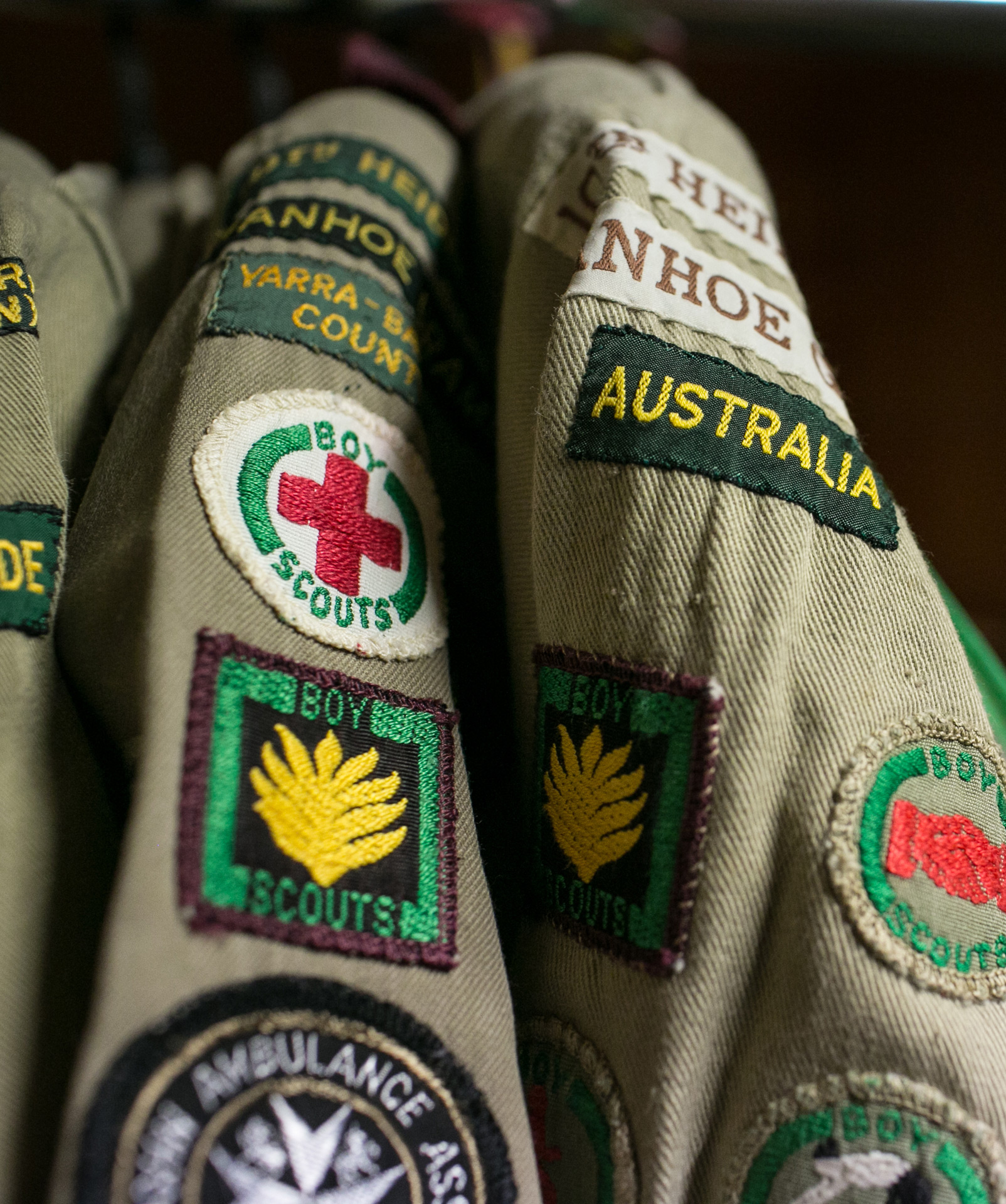 Location: 62A Mackie Road, East Bentleigh 3165 (Melway 69 C12).
Telephone: 03 9570 8749 (Mondays only) or leave a message

Email: scout.heritage@scoutsvictoria.com.au
Entry Fee: $5 per youth/adult member or gold coin donation for non-Scouting visitors
To arrange a booking to visit the centre, email the Booking Secretary, preferably at least one month prior to the proposed visit date.
All visitors receive a badge at the end of their visit and we have lots of different badges for sale.

Scout Heritage
Looking for more information on Scout Heritage Victoria? Shoot us a message!
Thanks for contacting us! We'll get back to you shortly!
Unable to submit request. Please try again.