Vote Scouts for Victoria's future leaders!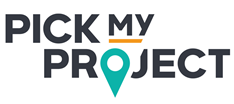 Pick My Project is a $30M online community grants program that gives Victorians the chance to suggest project ideas and then vote to decide which ones are funded.  

Some of our Scout Groups have taken up this opportunity by submitting projects of up to $200k that they feel will benefit their Group and their local communities. Every Victorian aged 16 or over can lodge up to three votes in any location. Voting is open for four weeks only and it's now time for us to mobilise our efforts for the projects we feel are most deserving.
For all the Scout Groups who have successfully made it through to the voting stages click here.

To record your votes on the Pick my Project website or for further info, please click here.