Youth members: Complete the Resilience Survey these holidays!
School holidays coming up means this is the perfect time for our youth members to consider completing the Resilience Survey! Jump online now and prove how resilient us Scouts really are!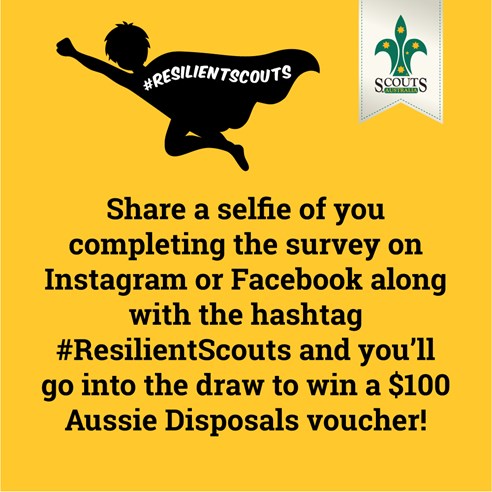 Survey login details were emailed to relevant youth members and/or their parents. If you need them resupplied, email resiliencesurvey@scoutsvictoria.com.au with your registration number and date of birth and we will get back to you within 24 hours.