Watch Our Past Events
Weird Science with Dr Karl
Dr Karl, ABC's resident science communicator spoke to us about everything from Wombat Poo to the Bermuda Triangle!
Peter Hitchener - Life in the newsroom
Join us to hear about a day in the life of Newsreader - Peter Hitchener! Peter has been with channel 9 for over 45 years and shared his journey with us. As well as answered your questions.
Q&A with The Last Great First
Last Great First is the World's first unsupported coast to coast ski crossing of Antarctica. Scouts Australia announced our partnership of this expedition. As former Scouts, the team had their passion for exploring the wilderness fostered in Scouting. Listen us as they talk about the journey ahead!
Meet the Animals at the RSPCA
Meet the animals at the RSPCA and learn about their rescue stories!
Steve Baxter from Shark Tank!
Entrepreneur, investor, and 'Shark' on Shark Tank Australia Steve Baxter is one of Australia's most successful tech entrepreneurs, an active investor and mentor to startups. Watch our chat with Steve about his entrepreneurial journey and more!
Team Scouts Australian talk and Q&A
On September 5 we met Team Scouts Australia from The World's Toughest Race: Eco-Challenge Fiji, a TV series currently available on Amazon Prime. They are competing against the world, and had great stories to share. 
Soccer Superstars!
Archie Thompson and Scott Miller join us to talk about playing and coaching Soccer at home and overseas. How to be your best with truly motivational stories.
Native Animal Encounter
Watch our encounter with unique Animals from around Australia. Mammals, Birds, Marsupials, Amphibians and Reptiles. All from the safety and comfort of your home.  Not a Scout? That's ok. We would love you to watch! 
Chat with Anabelle Smith - Olympian
Watch our chat with Olympic Bronze medallist and Commonwealth Games Bronze medallist Annabelle Smith talking about her journey from training 30 hours a week at the age of 14 to the podium for diving at the Rio Olympics.
Animal Extravaganza with Robert Irwin
Special Invitation for Victorian Scouts to enjoy some Queensland sun this Saturday! Robert Irwin introduced us to some of his favourite animals at Australia Zoo, he shared some fun facts and updated us on conservation projects we can all join!
This is a unique opportunity made possible by the Irwin family in support of our Scouts in Victoria as we make our way out of the restrictions that have challenged us this year
Kirstie Marshall Olympian - Chat and Q & A
Kirstie Marshall paved the way for Australian women in aerial skiing, the nation's most successful Winter Olympic sport. In her 10-year long career, she won an astounding 41 World Cup medals, of which 17 were gold. Kirstie represented Australia at the Winter Olympics in 1994 Lillehammer and 1998 Nagano. Kirstie has been awarded the Medal of the Order of Australia and was inducted into the Australian Sport Hall of Fame in 2010. Check out our chat with Kirstie!
Chat with Jack Swift Paralympian
Watch our chat with Paralympian, Paratriathlete and health advocate, Jack Swift became a 400 metre runner and first represented Australia at the 2011 IPC Athletics World Championships in New Zealand just two years after taking up the sport. Jack's constant search for new opportunities and greater challenges have seen him switch his focus from the 400 metres to paratriathlon. 
Minibeast Encounter
Celebrate term 3 with a fun and interactive online experience with Minibeast Wildlife who showcased some amazing live invertebrates!
Yoga class
Join our virtual yoga class! Take this class with your Unit or at home in your own time
Our Program Our Journey
Our new program is about one developmental journey. Join and learn from our youth members about 'Our Program'


Joey Scouts Turn 30
Watch our celebration of 30 years for our youngest Section.
With special guest Sam Moran!
Scouts | Terrain - Introduction
Scouts |Terrain is our exciting new digital system to record badge work and heaps more. Learn more by watching our live on Scouts | Terrain!
Zumba
Shake off your week at school with a Zumba dance party. No need for skill or talent. Just get your groove on in your own living room.
Marine Encounters
Wildlife Xposures gives us an up close experience with Marine life from our very own Port Phillip Bay!
Statewide Cook-a-long
Cook a long with the whole State as we learn recipes that will be at VicJam!
Dance Challenge!
Learn the trending global #ScoutDanceChallenge!
Get ready to show off your dance skills and be ready for a lot of fun!
Let's show the world what Australian Scouts can do!!
After learning with us video yourself (portrait) and share your best video on Instagram reels, TikTok or Facebook stories with the hashtag
#ScoutDanceChallenge
&
#ScoutsVictoria
! Or email to us marketing@scoutsvictoria.com.au
See it here:
instagram.com/reel/CR_QZAvFcpj
Dr. Kate Leeming - Adventurer and Explorer
As an explorer and adventurer, Scouts Victoria ambassador Kate Leeming has already pedalled a distance greater than twice the world's circumference and achieved four world firsts on her major journeys. Join Kate as she talked to Scout Quest about her adventures! 
Science of Water
Water is one of the essential requirements for all living things on our planet, without water none of us would be here! Did you know that 3% of the Earth's water is freshwater but only 1% of that amount is accessible as drinking water? This is a hands-on Science session so get your equipment ready now and experiment with us to explore density, buoyancy, surface tension, pressure and more.
Equipment needed
Water 
Selection of bowls, cups and glasses 
Two empty soft drink bottles (or similar) that are the same size 
A plastic bread bag tie 
Permanent marker 
Sewing pin or needle 
Dishwashing detergent 
Small snaplock bag 
Aluminium foil 
Paper towel 
Tissue 
Salt 
Pepper (or any powder that floats) 
Food dye (optional) 
Joeys and Cubs talk about walking across Antarctica
The Last Great First is joining us again! This time to talk to our Joeys and Cubs about their amazing journey from one coast of Antarctica to another! Thats 2,600 km which is equal to walking around an athletics track 6500 times! Join us live on Scouts Victorias Facebook September 22 at 6pm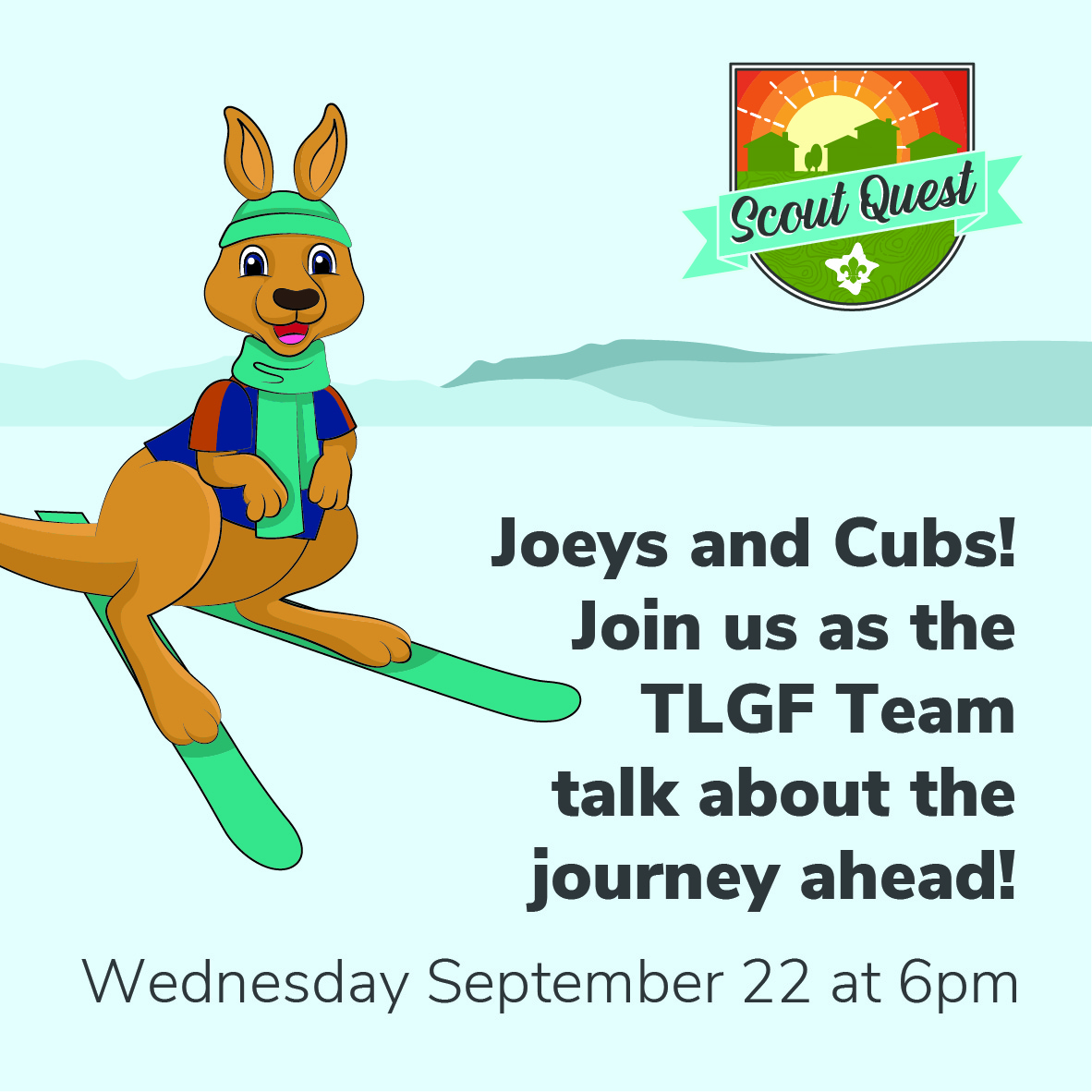 General Enquiry
If you've got a question for Scouts Victoria, shoot us a message here.
Thank you for your enquiry. A Scouts Victoria representative will be in touch with you shortly.
Unable to submit request. Please try again.