Events
Anything Goes 2021 - Cancelled on 15/2/2021 - all payments will be refunded.
Anything Goes is a giant adventurous activities weekend camp for Venturers and linking Scouts, held on the last weekend of February every year at Lardner Park near Warragul.
Last year's event had over 1100 youth attending, with plenty of supporting staff.
The cost for youth members includes one gold or two silver booked activities, as well as a huge range of onsite activities.
Booked activities including horse riding, rafting, mountain biking, ten pin bowling, scuba diving, high ropes course, four wheel driving, helicopter rides, laser tag and much more.  Anything Goes has a fleet of buses (with the help of volunteer drivers) to take you offsite to your booked activities.
February 26-28 - Lardner Park, Gippsland
Hoadley Hide 2021 - Exploits on the Goldfields
Hoadley Hide is a competitive event where Teams of Venturers hike from activity to activity (called stunts), which are run by groups of Leaders and Rover Crews. A Rogaine and a night hike are some features added recently. Music, videos and a DJ feature at night time campsites.

If you are new to Venturers, you can take part in the Venturing Skills activity on Friday and then participate in the Initiative course on Saturday and Sunday - two badges in one weekend!
The Hide is organised by the Victorian State Venturer Scout Council of Scouts Australia and runs over the Easter period from Good Friday until Easter Monday. Venturer Scouts and Guides from all over the state (and from other states of Australia) come to take part in this exciting activity that is a highlight of the Venturing year.
 Easter April 2-5
Visit www.hoadleyhide.com.au for more info!
Winter Gathering 2021 -  17-19 September CANCELLED on 2/9/2021 - all payments will be refunded
Registration for Venturers Victoria Winter Gathering are now open!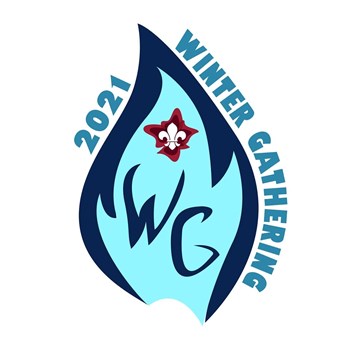 We've told you when and where Winter Gathering will be @ Eumeralla Scout Camp) - now we're excited to tell you how to register, how much it will cost, and some more details
about the weekend!
Venturers will able to attend Winter Gathering for the low,
low price of $45, and registrations are open NOW!
To keep the cost low, we're keeping things simple but still heaps of fun!
Units will need to be self-sufficient for camping and catering, and there won't be any off-site activities, but we will have a bunch of great activities on-site for Venturers to enjoy across the weekend, plus night-time entertainment, and the all-important bonfire on Saturday night!
And most importantly, you'll be able to catch up with heaps of Venturers from all over Victoria, which we haven't been able to do for well over a year!
To get there, you'll be able to book a shuttle bus ticket from Geelong Station to Eumeralla (and back again on Sunday) for an extra cost. Or your Unit can all car-pool down together.
Registrations are capped due to covid event regulations, so get in early!
Snow Venture 2021 - Booked Out
Snow Venture, is held each year for Venturers at the Bogong Rover Chalet, and is an awesome opportunity to learn how or to improve your skiing. (You soon learn if you haven't skied before).
Snow Venture is unbeatably the best value for money you can get for 8 days skiing, however also gives you a wonderful experience to appreciate some of Australia's awesome high country in the snow, while cross country skiing with other Venturers. The final leg of the trip is accomplished on cross-country skis for 11km. Yes, you need to and must be physically able to ski the full 11km into the chalet carrying all your gear and share of food.
There is a different theme each year for the trip and Venturers organise evening activities for everyone to participate in after the days skiing adventures, which are great fun.
Snow Venture is organised & led by an experienced team of leaders that have attended many ski weeks at the chalet and have also completed training for the running of the chalet to make Snow Venture not only a wonderful experience for all, but also to ensure the SAFETY of everyone in the snow.
Week 1 -  June 21 - July 3
Week 2 -  September 17-25  
Details:  www.bogongroverchalet.org.au/winter/snow-venture/

Bookings:  https://www.trybooking.com/events/landing?eid=590235
Iglute 2021 - Cancelled
Iglute is a weekend-long introduction to snow camping and on-snow travel with pack on skis or snow-shoes.
We normally do some Igloo or snow-cave building on Saturday and do some skiing around the local area trails.  Igloo-builders confident of their construction skills are encouraged to sleep overnight in their ice creations.
Experience this cooler, whiter way of camping and travelling around our mountain country under the expert supervision of the Victorian Branch Ski Touring Team activity leaders. 
 August 13-15 - Mt Stirling
Other Intro to Cross Country Skiing and Snow Camps can be found here
Further Information: state.skitouring@scoutsvictoria.com.au
Armstrong 500 September 10-12 September 2021 - Cancelled
The team that brings you Anything Goes has revived the old Armstrong 500 - a competition hike for Venturers, Rovers & Leaders held annually in September.
If you like hiking, and love a challenge, this is the weekend for you. It will be held around Labertouche, West Gippsland and, knowing the local weather, there will be mud.
There will also be about 20 stunts with short, sharp challenges (no more than 20 minutes) focusing on things like construction, first aid, initiative, communication, creativity, mapping and more. These are scattered throughout country that includes some steep hikes. There will be one central base camp, but you will have to take all your gear with you each day.
Teams of 4-7 Venturers, or 4-7 Leaders and/or Rovers, can enter, and you can also use Armstrong as an initiative course.
September 10-12.
BARCOM 2021 CANCELLED - due to the increasing COVID 19 situation on the VIC/NSW Border
BARCOM is a unique Venturer Activity, conducted in the September school holidays each year, consisting of 4 rafts 3 m wide x 4.8 m long on which deck boxes are provided to carry food, water, cooking equipment, tools, packs, tents and personal equipment for the week.
Each raft has a crew of 8, so each expedition can accommodate 32 participants. BARCOM is an activity that challenges and enhances your Scouting skills by active participation in building, launching, provisioning, rowing and navigating a raft down the mighty Murray River. Rafting expeditions provide plenty of exciting challenges, requiring first class teamwork and initiative to overcome situations as they arise. Lasting friendships are formed and the experiences will be relived many times and spoken about for years to come.
BARCOM provides all materials, food, and experienced, qualified Leaders and a great adventure.
Expedition 1: September 17-25 - Murrabit to Swan Hill 
Expedition 2: September 25 - October 3 - Swan Hill to Wood-Wood (2 Venturer Rafts | 2 Leader Rover Rafts)
www.barcomrafting.wordpress.com
Vic Gathering 2021
Vic Gathering is an event run specifically for Victorian Venturers and Guides. The objective of the Gathering is to provide a fun weekend to help the Venturers, Guides, Rovers and Leaders unwind at the end of a busy year.  
Vic Gathering is run by the Vic Gathering Committee, with support from Leaders and Rovers from across the State. VG takes place on the first weekend of December each year.
VG is a standing camp with booking in commencing at 6.00 pm Friday and most activities getting under way by 9.30 pm. Venturers and Guides are generally required to be self-sufficient for the weekend, however a canteen is provided for those who do not wish to prepare their own meals.
December 3-5
Bay Park, Mt Martha