Hiking Events
Hoadley Hide - April
Hoadley Hide is a competitive event where Teams of Venturers hike from activity to activity (called stunts), which are run by Rover Units and groups of Leaders. A Rogaine and a night hike are some features added recently. Music, videos and a DJ feature at night time campsites.
The Hide is organised by the Hoadley Hide Management Team on behalf of VVC and runs over the Easter period from Good Friday until Easter Monday. Venturer Scouts and Guides from all over Victoria (and from other states of Australia) come to take part in this exciting activity that is a highlight of the Venturing year.
Visit www.hoadleyhide.com.au for more info!
Armstrong 500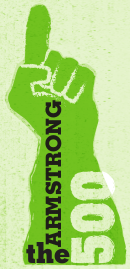 The team that brings you Anything Goes has revived the old Armstrong 500 - a competition hike for Venturers, Rovers & Leaders held annually in September.
If you like hiking, and love a challenge, this is the weekend for you. It will be held around Labertouche, West Gippsland and, knowing the local weather, there will be mud.
There will also be about 20 stunts with short, sharp challenges (no more than 20 minutes) focusing on things like construction, first aid, initiative, communication, creativity, mapping and more. These are scattered throughout country that includes some steep hikes. There will be one central base camp, but you will have to take all your gear with you each day.
Teams of 4-7 Venturers, or 4-7 Leaders and/or Rovers, can enter, and you can also use Armstrong as an initiative course.
General Enquiry
If you've got a question for Scouts Victoria, shoot us a message here.
Thank you for your enquiry. A Scouts Victoria representative will be in touch with you shortly.
Unable to submit request. Please try again.