What a priviledge it's been!
Great article in this weeks Sunbury Leader talking to 1st Kyneton's Group Leader Tom Hickey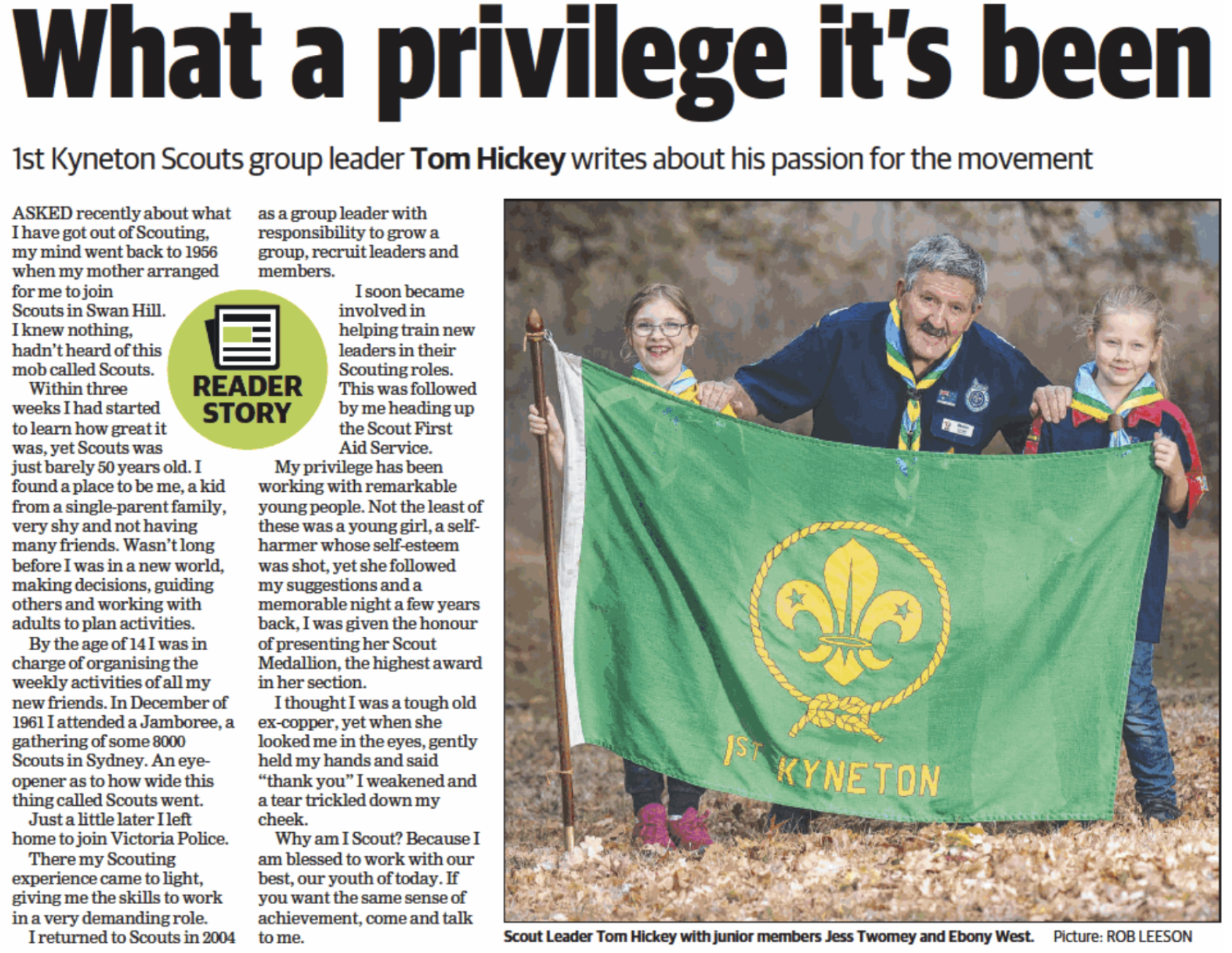 General Enquiry
If you've got a question for Scouts Victoria, shoot us a message here.
Thank you for your enquiry. A Scouts Victoria representative will be in touch with you shortly.
Unable to submit request. Please try again.