Badges and Awards (VAS)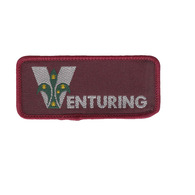 Venturing Skills Award
To qualify for the Venturing Skills Award, the Venturer must complete the following elements.
First Aid
Be able to explain the major principles of casualty treatment
Demonstrate the following: treatment of hypothermia and hyperthermia: treatment of major bleeding: CPR
Bushwalking
Prior to participating in a two day bushwalking expedition, the venturer must demonstrate
The correct equipment to be taken and how it should be packed
How to pitch and strike and tent and fly. Explain factors in choosing a tent site and tent care
Plan a menu including quantities. Knowledge of minimal impact techniques including the correct method of rubbish disposal and camp hygiene
Knowledge of fire precautions and restrictions and the correct way to extinguish a fire. Demonstrate the correct use and care of a lightweight stove and how to light a fire in adverse conditions
How to tie, and show the practical use of, four knots or rescue devices as chosen by the Unit
How to read a map and orient it by both compass and visible features.
Award Scheme
Be able to explain the award scheme and list those activities which the Venturer may choose to undertake.
Unit Council
Be able to explain the role and function of the Unit Council.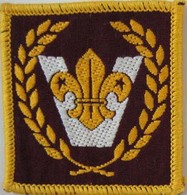 Venturer Award
The Venturer Award requires the Venturer to complete 5 compulsory activities from a variety of categories including Leadership Development, Outdoor Activities, Personal Growth and Community Involvement. In addition to this, they must also complete two more of the non-compulsory activities from any of the categories.
Endeavour Award
The Endeavour Award is for the Venturer who is up for an extra challenge but wishes to pursue a major interest in a particular activity. The Venturer is required to undertake significant research, effort and application in a specialised activity of their choice.
To gain the Endeavour Award, the Venturer needs to choose an activity area they have already reached Venturer Award standard in and then pursue that activity to Queens Scout Award standard and then complete a further 50 hours on that activity.
Queen's Scout Award
For the Venturer who is up for an extra challenge, the Queen's Scout Award is the highest award in the Venturer Scout section and carries an outstanding reputation within Scouting and the Community.
To gain the Queen's Scout Award the Venturer must first reach Venturer Award standard in all 13 Venturer Award activities. They must then reach Queen's Scout Award standard in an activity area from each of Leadership Development, Outdoors Activities, Personal Growth and Community Involvement.