Warburton Trails Scout Adventure Centre
71 Donna Buang Road, Warburton

Nearby

The Warburton Trails Adventure Centre is on the edge of the Warburton township, about an hour and quarter's drive from Melbourne. The gate in the back fence opens directly on to the O'Shannassy Aqueduct walk/bike trail, with the Lilydale to Warburton rail trail not far away.  The summit of Mount Donna Buang is only 15 kilometres away by road (shorter by walking trail).

Accommodation

The historic chalet has two bedrooms comfortably accommodating up to eight people, a fully equipped kitchen, a large activity room and a separate cosy lounge room.
The bunkhouse has four bunkrooms, each with three double bunks accommodating a further 24 people.  There is also a large grassy backyard that is suitable for camping by small groups.  Everything has been recently renovated.

Activities

It is all about the bike trails! But there are lots of other attractions – access to the snow in winter, the Yarra River, walking tracks, tall trees and fern gullies, waterfalls, rainforest lookouts, and there is always something happening in the Warburton township. Great for the younger Sections, plus challenging bike and walking trails for the older sections. Use as a base for day or overnight activities, for leadership courses, workshops and retreats, or for just a relaxing weekend away amongst the mountain forest.
Contact
campsite.warburton@scoutsvictoria.com.au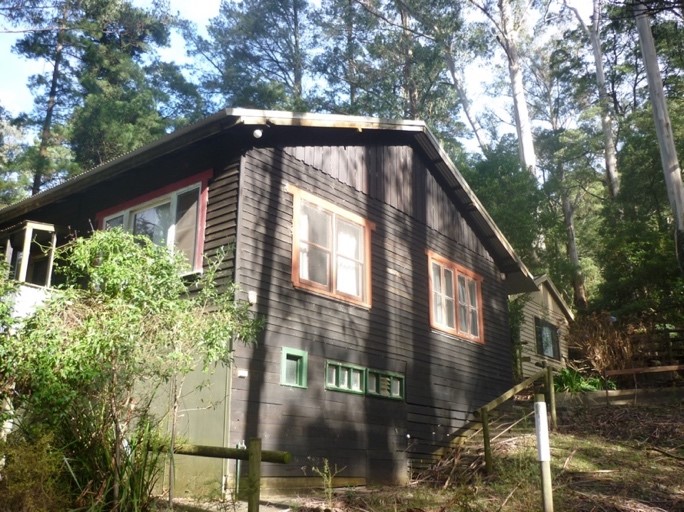 Warburton Trails Scout Adventure Centre Enquiry
Looking for more information about Warburton Trails Adventure Centre? Shoot us a message below!
Thanks for getting in contact, we'll get back to you shortly!
Unable to submit request. Please try again.