Scouts - Explore the Unknown
Scout Events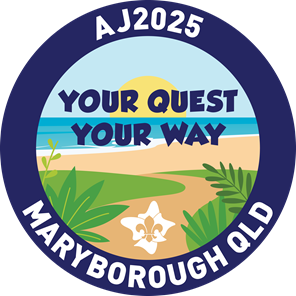 AJ2025 is being held in Maryborough, Queensland, from January 5 - 17 2025 for eligible Scouts to experience their next big adventure, 'Your Quest, Your Way.'
An Australian Scout Jamboree is a unique and unforgettable experience that our youth members will cherish for a lifetime. It offers a chance for them to learn, grow, and make memories that will stay with them for years to come. 
A Scout Section camping event run over the Easter weekend at several venues around Victoria.
The Stradbroke Cup is a camping assessment with the highest achievers becoming co-holders of the Cup. However, there is an extensive program of activities available at all venues. Most Stradbroke Cup venues will allow Units to arrive from Thursday evening. This is a perfect way for Scouts to satisfy the "four nights under canvas continuously" requirement for a Jamboree or extended camp. The whole event is an opportunity for Scout Units and Project Patrols to have an enjoyable camping experience and experience the fellowship of a large combined camp.
A competitive Patrol Activity for Scouts held at a number of locations throughout Victoria at which, Patrols compete in Outdoor Adventure Skills and Special Interest Areas. Patrols qualifying in each of the activities become co-holders of the Cohen Shield. Most venues offer Cohen Shield as a weekend event, where Patrols have the chance to participate in a range of other fun events in addition to the main Cohen activities. However, some venues operate Cohen as a single day event, or offer Patrols the opportunity of participating only in a one-day competition.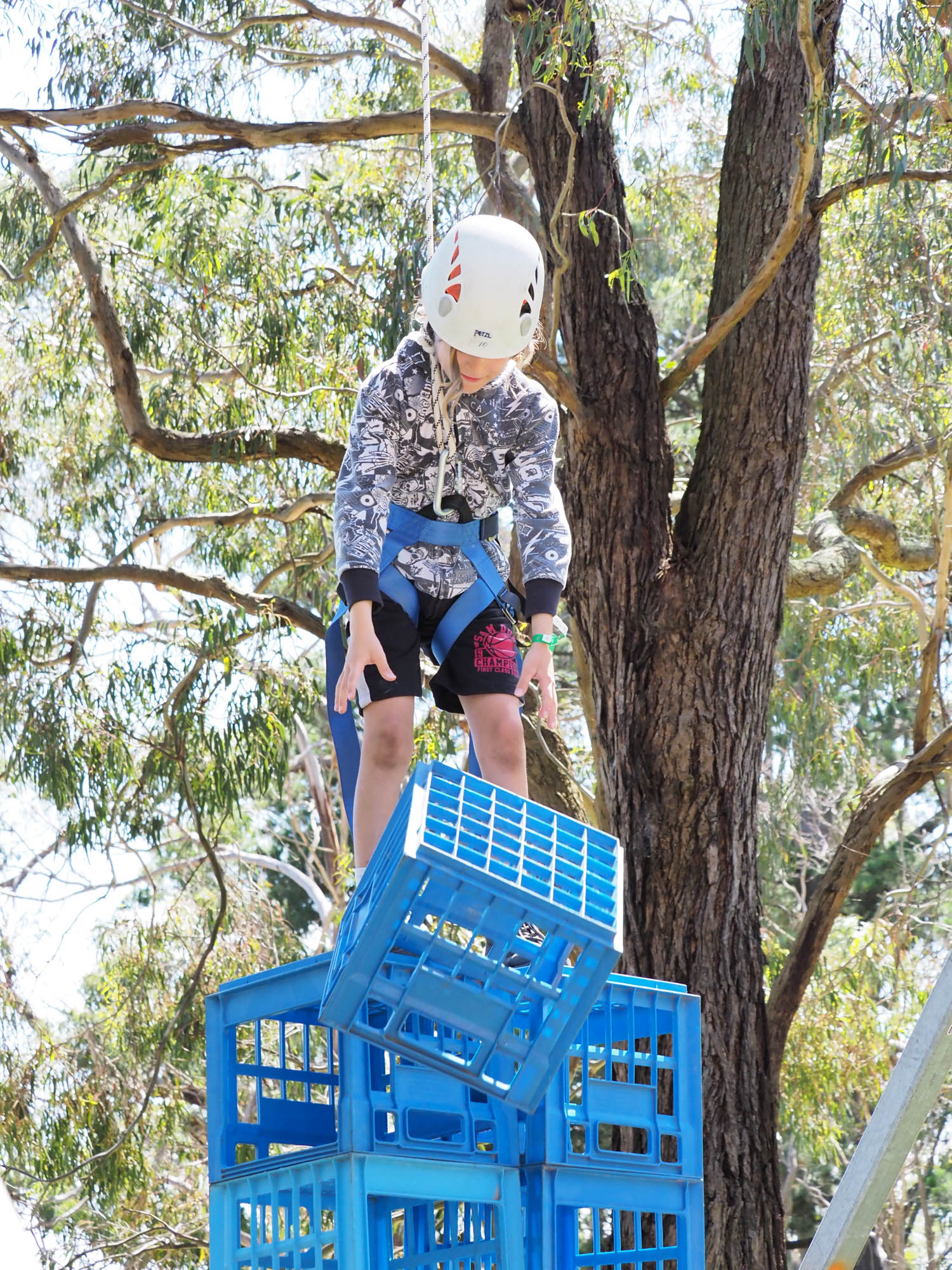 Gilweroo
Gilweroo camps are a fun weekend Activity Camp for Scout Section members with Leaders, Rovers and Venturers who are prepared to help.
For more information and bookings visits www.gilweroo.com.au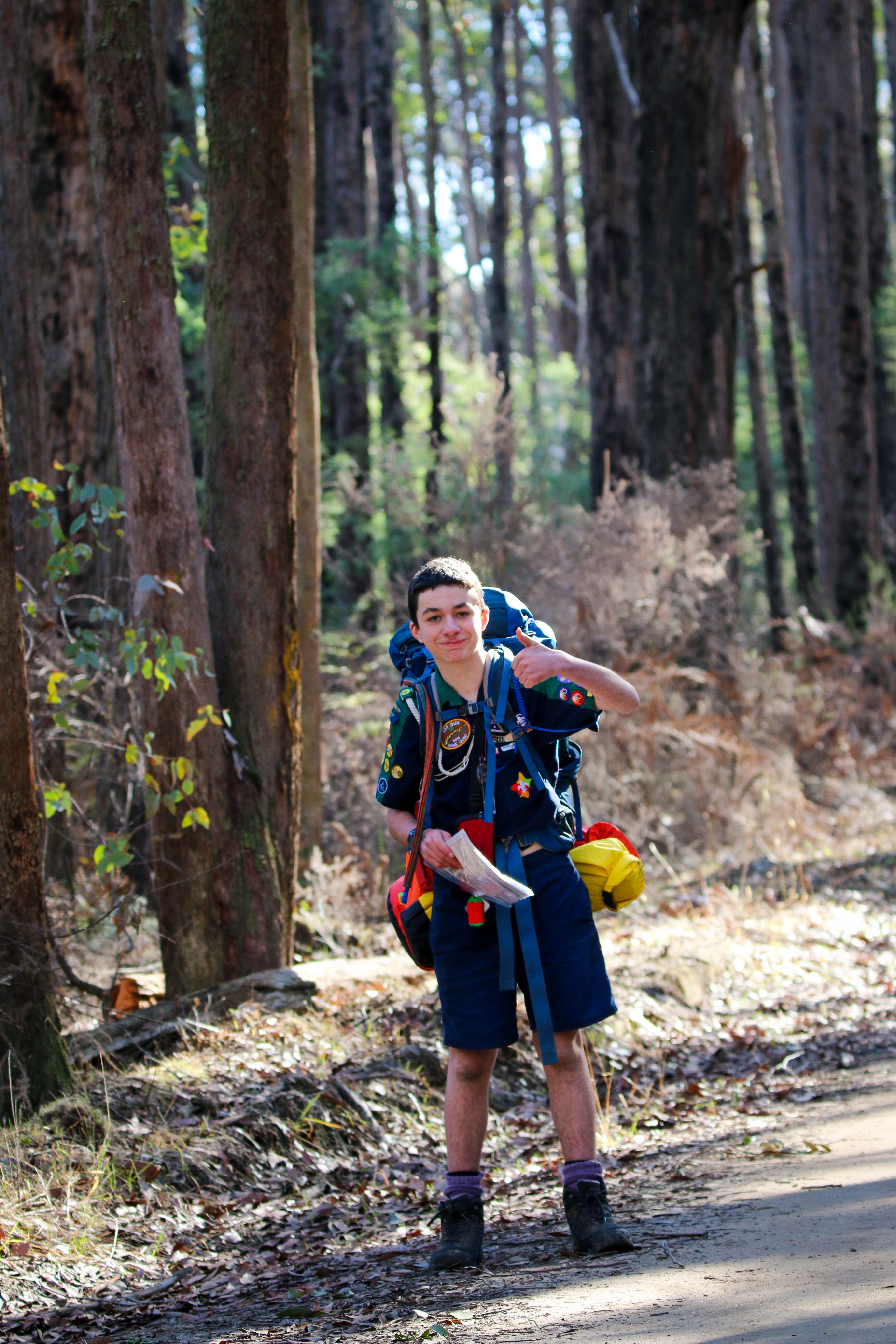 Scouthike is an annual, state-wide hiking event for around 800 Scouts. It is held within a State Forest early in May each year.
On arrival, Patrol Leaders are provided with a map, a list of grid references for Activity and Sleep Point locations, and a Patrol Passport which includes their instructions. Patrols plot the Activity points and decide which route they want to take throughout the weekend. After breakfast on Saturday morning, Competition Patrols set off hiking between Activities to their designated Saturday Sleep Point. Sunday morning they head off again to finish at a central Finish Point, from where they are collected by the coaches or private transport and travel back to their original departure location. Learner Patrols are also provided for, although they are accompanied by an adult on their hike, walk with a half full pack and return to the same Sleep point on Saturday night (their tent and sleeping gear stays set-up).
Each Activity is a Patrol-based exercise provided by Leaders, Rovers and Venturers. Patrols are assessed at each Activity as a team in four aspects: "Leadership", "Planning", "Attitude and Enthusiasm" and "Overall Achievement". The total of their weekend scores determine if they are Gold, Silver, Bronze or Competition standard. Competitive Patrols earning Gold Standard, are "Co-holders" of the Annual Scouthike Trophy, learner patrols all receive a Competition pennant.
Gippsland Corroboree
Held every three years prior to Jamboree this is an opportunity for a four night camp. Again it is being held at Caringal Scout Camp, just outside Erica.
Fantastic Race
The race is held across the State on the closest weekend in July/August to World Scout Day. Past events have incorporated – a scavenger hunt, traditional wide game concept, points for/off, follow the spy, etc. Thousands take to the streets, trains, buses and on bikes over the State. Lets make this a BIG year. Events are being run by Mt Dandenong, Lerderderg, Plenty Valley and Glen Eira Stonnington.
Event details are as follows:
Event to be District run.
Scouts to operate in Project Patrols.
Project Patrols to visit bases to be set a challenge.
Clues to be given to next base. Contact - Your Scout Commissioner.
Scouts to use public transport.
All Project Patrols to arrive at a common point.
Activities could incorporate award scheme.
Safety to be paramount
Contact your local Scout Commissioner for more information.
State Wat-Pu-Tjarra
The State Wat-Pu-Tjarra is normally conducted every year in August and draws on Scouts from around the state to come together to  discuss issues affecting the Scout Section at a local through to State level. The Scouts often also put up ideas for new badges, events and policies. Some of these things over the years have been where an easier way to find camp sites, the miniature badges over the Scouts left hand pockets. 
Contact your local Scout Commissioner or State Commissioner Scouts sc.scouts@scoutsvictoria.com.au
Patrol Activity Camping
Patrol Activities are a key part of the Scout Section program. Gilwell Park, Clifford Park Activity Centre and Treetops Camp and Activity Centre are campsites where regular scheduled Patrol Camps are available for Scouts. Gilwell Park Patrol Camping provides all camping and activity equipment and Scouts only need to come with their food, personal items and copy of their Operoo profile.
Clifford Park and Treetops require each Patrol to bring all their own camping equipment, food, personal items and copy of their Operoo profile.
To view details of a camp, visit the Patrol Activity Camps page of our website. These camps could contribute to a Special Interest Area Project.
Patrol Activity Camps
A number of our campsites run guided Patrol Activity Camps for Scouts. Found out more information on our Patrol Activity Camps page under Activity Teams. 
Scout Mt Bike Spectacular
Come along and prove that you can do it. Enjoy a fantastic day of Mt Bike Cross Country racing at its best.
The Scout Mt Bike Spectacular is for Scouts, Venturers, Rovers, Leaders and Parents!
Form a team of from 1 to 5 riders (max) and ride the race!
Prizes will be awarded to winning teams in each Section.
For more information click here. 
To register contact Rob Armstrong at rob.g.armstrong@gmail.com or call 0428 463 138.